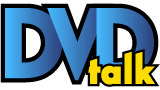 Walking Dead: Season 5, The
List Price: $79.99 [Buy now and save at Amazon]
---
The Series:
In a surprise to no one who has followed the series, The Walking Dead: The Complete Fifth Season contains sixteen episodes that pick up pretty much exactly where the cliffhanger ending of the fourth season left off. Let it suffice to say that if you're not caught up going into this one, obviously you'll want to fix that. While we're going to try to avoid major spoilers here, it's tough to discuss this batch without ruining a good chunk of what came before it.
So yeah, when this season begins, Carol (Melissa McBride) successfully rescues Rick (Andrew Lincoln), Carl (Chandler Riggs) and the rest of the crew from Terminus and not surprisingly, given what they went through there, they split. Once they do, they find Tyreese (Chad L. Coleman) and Judith () and after a quick reunion they save a man named Gabriel Stokes (Seth Gilliam) from a group of zombies. It turns out Gabriel is a priest, but his past is hardly angelic. Regardless, the group take refuge inside his church where Eugene (Josh McDermitt) talks about his plan to adjust the formula of a top secret government weapon he knows about so that it will take out the zombies and now actual living human begins.
From here the episodes start to fill us in on story threads that evolved over the last season. Daryl (Norman Reedus) and Carol are off on their own after Beth (Emily Kinney) has disappeared and the others believe that he may have had a part in that. Cannibals from Terminus show up to cause problems while Tara (Alanna Masterson), Glenn (Steven Yeun), Maggie (Laura Cohan), Abraham (Michael Cudlitz), Rosita (Christian Serratos), and Eugene all commandeer a bus and head towards Washington D.C. to try and put Eugene's plan into action. It doesn't go well and some truths are told and some alliances become increasingly strained. Meanwhile, Beth's story unfolds as she meets a cop named Dawn Lerner (Christine Williams) and a doctor named Steven Edwards (Erik Jensen). She teams up with an orderly named Noah (Tyler James Williams) and tries to make it back to her group but she's stopped before that can happen. Noah, however, finds the rest and Rick, Daryl, Tyreese and a few others decide to go and get her.
As these stories intertwine, Morgan (Lennie James) is constantly doing his best to track Rick. When they meet up with a man named Aaron (Ross Marquand) who shows them pictures of a safe zone, Michonne (Danai Gurira) encourages the group to give it a shot, but Rick is understandably hesitant after previous attempts but he relents. Their arrival sets into motion a series of events that get increasingly complicated, particularly once they encounter a group of survivalist/scavenger types who call themselves The Wolves.
What most will likely (and rightly) regard as the most intense season of the series yet, The Walking Dead: The Complete Season Five offers up sixteen episodes of unbridled intensity. Yes, some of the soap operatics that some of the show's detractors gripe about are still here but without them the series would be non-stop action, gore and mayhem. While that sounds great at first, it would get old fast. You need the slower, more character driven moments in a series like this for the action, gore and mayhem to have the impact it needs in order to mean anything. We get it, and it works. The writing on the series has been solid from the start but it made marked improvements in season four and makes another marked improvement with this batch of stories. By this point in the game we know the established characters well enough that we have, in a way, formed alliances of our own, we can cheer for the characters we care for and boo at those we know are out to do them harm. As certain characters become more unhinged, others rise to the occasion and show never-before-seen moments of bravery and caring. Romances are kindled here, domestic family drama can and will come into play more than once and again we see the limits to which certain characters will go to protect those that they care about. It's all very humanized and yeah, fine, it's a soap opera with zombies. But if it works, what's the problem with any of that?
Having said that, there's no shortage of horror this season. There are death scenes here that are just flat out painful to watch and while more experienced horror fans will always find something more extreme than what we're ever going to see on TV series like this, for something shown during prime time even by cable standards this is frequently some pretty strong stuff. The gore effects are always rendered in such a way that they provide pretty solid bang for your buck while the zombie makeup applied on the scores and scores of 'walkers' that seem to be constantly around each and every corner of this world are equally impressive. There are a lot of great locations used in this round as well, in addition to the typically tense and involving score.
As with past seasons, the performances are strong from each and every one of the cast members. Rick Grimes is just as dependably here as he always is but we really get to see a nice uptick in acting ability from Chandler Riggs. His character has been through a lot in the series for a kid his age and he's really coming into his own. No longer just a plot device to get Rick involved in things, Carl is a full-fledged leading character in his own right and Riggs is really good in the part.
If this is the best season yet for the series, it still manages to do what good episodic storytelling should do: it leaves us wanting more. It'll be interesting to see if the writers and the cast can maintain the same level of quality for the upcoming sixth season…
The Blu-ray:

Video:


The Walking Dead was shot mostly on 16mm film, so expect a fair bit of grain in the presentation (thankfully the powers that be chose not to scrub it out). The quality of the 1.78.1 widescreen AVC encoded 1080p high definition presentation is strong throughout offers nice depth and detail, much better than standard definition could have provided, but sometimes appears a bit on the soft side when compared to other HD presentations. This appears to have been an intentional decision on the part of the production team and in the context of the series' sense of impending doom and apocalyptic despair, it actually works quite well. Color reproduction has a nice, natural feel to it and though the series tends to rely more on earth tones and drab interiors there are bright spots where it pops, such as the green of the plant life or the warmth of a light in a dimly lit room. There aren't any problems with compression artifacts to note save for a couple of darker spots where some minor bits block up, nor are there any issues with heavy edge enhancement to complain about. Things shape up quite well here, really, and the series looks very good.
Sound:
The same high praise can also be levied to the series' English language Dolby TrueHD 7.1 mix, which comes with optional subtitles in English SDH and Spanish. Pretty damn close to perfect, this mix offers fantastic bass response and a really tight lower end, which you'll notice when you feel the impact from every bullet fired and every punch thrown. There's some great surround activity present throughout the six episodes that make up this first season, be it the moan of a zombie in the rear channels, a bullet zipping from left to right or some insects buzzing around near a still corpse. Directionality is tight and well placed and the excellent quality of this mix really enhances the viewing experience the way a good lossless mix should. Dialogue is perfectly balanced and the series' instrumental score is mixed in perfectly to compliment the action, drama and horror without burying any of the effects or dialogue. The quality of the sound in this set is very impressive indeed. An optional French language Dolby Digital 2.0 Stereo mix is also included here.
Extras:
Extras are plentiful here, starting with commentary tracks recorded by the cast and crew for the following episodes spread out over the first four discs in the five disc set:
No Sanctuary: (commentary #1) writer/executive-producer Scott M. Gimple and executive-producer Gale Anne Hurd

No Sanctuary: (commentary #2) executive-producer/SFX artist/director Greg Nicotero and cast member Melissa McBride

Self Help: cast members Steven Yeun, Lauren Cohan, Michael Cudlitz, Josh McDermitt, Christian Serratos and Alanna Masterson

What Happened And What's Going On: Greg Nicotero and cast member had L. Coleman

Them: director Julius Ramsay and cast members Norman Redus and Sonequa Martin-Green

Remember: Greg Nicotero, executive-producer Tom Luse and cast member Danai Gurira

Conquer: Greg Nicotero and Scott M. Gimple
The commentary tracks are well paced and packed with a lot of information that fans will no double appreciate. We get in-depth discussions on locations, quite a bit of detail on the effects work, plenty of anecdotes from the cast members on some of the everyday experiences that are involved in working on a show like this. We also get some insight into character development, some thoughts on the evolution of the story, a whole lot of 'who did what' type trivia and loads more. If you've listened to past commentary tracks recorded for the first four complete season releases then you'll have a good idea as to the quality of these tracks, and if you haven't and you want to learn more about this series, this is probably the best way to do that.
The featurette content starts off with Inside The Walking Dead, a collection of episode specific featurettes that take a closer look at the core story events and characters from each episode. There's approximately seventy-five minutes of material included in this section and while these only run between four and a half and six minutes each, they're pretty interesting. We get individual pieces on the following episodes:
No Sanctuary / Strangers / Four Walls And A Roof / Slabtown / Self Help / Consumed / Crossed / Coda / What Happened And What's Going On / Them / The Distance / Remember / Forget / Spend / Try / Conquer
Like past complete seasons releases, this fifth collection once again includes a collection of The Making Of The Walking Dead featurettes. These vary in length from two to six minutes in length so they're pretty quick but they give us a look behind the scenes of some specific episodes and show off what went into some of the effects and stunts and other more technical aspects of the series. Included here are featurettes for:
No Sanctuary / Strangers / Four Walls And A Roof / Slabtown / Self Help / Consumed / Crossed / Coda / What Happened And What's Going On / Them / The Distance / Remember / Forget / Spend / Try / Conquer
The collection also features a series of more character/incident/location specific documentary pieces, starring with the ten minute The Making Of Alexandria, which as it sounds, is a piece that explores what went into creating the fairly massive set that plays such a key role in this series. If you enjoy behind the scenes bits and like seeing how sets can be made to look like reality on shows like this, check it out as it's pretty interesting. From there, we get the four minute Beth's Journey, the five minute Bob's Journey, the four and a half minute Noah's Journey and the seven minute Tyrese's Journey pieces. These basically recap the different character arcs that their respective subjects go through in this season. They are interesting enough in that they do occasionally point out aspects and details that you might not pick up on at first. After that we get two A Day In The Life Of featurettes, both running just a hair under eight minutes in length, that cover Michael Cudlitz in the role of Abraham and Josh McDermitt in the role of Eugene. As we watch these pieces we see what's involved in prepping for their respective roles and we get some input from the participants about various challenges and difficulties encountered here. Last but not least, as far as the featurettes go, there's the five minute Rotters In The Flesh featurette that gives us a genuinely interesting look at how some of the zombie and gore effects featured in Season Five were accomplished.
Rounding out the extras are a collection of Deleted Scenes, approximately sixteen minutes of material in total, from the following episodes:
Four Walls And A Roof / Crossed / Coda / Remember / Forget / Spend
Menus and chapter/episode selection are provided on each of the discs in the set. The discs fit nicely inside a flipper style case that in turn fits inside a cardboard slipcover.
Final Thoughts:
The Walking Dead: The Complete Fifth Season offers up the best of the series so far in the quality that fans have come to expect from the show's home video releases. The transfer and the lossless audio are top notch and the extras are plentiful and generally pretty interesting too. A great package all around, highly recommended.
Ian lives in NYC with his wife where he writes for DVD Talk, runs Rock! Shock! Pop!. He likes NYC a lot, even if it is expensive and loud.
---
C O N T E N T

---
V I D E O

---
A U D I O

---
E X T R A S

---
R E P L A Y

---
A D V I C E
Highly Recommended
---
E - M A I L
this review to a friend
Sponsored Links
Sponsored Links