Dr. Kildare: The Complete Fourth Season - Parts One and Two (Warner Archive Collection)
List Price: $59.99 [Buy now and save at Amazon]
---
Warner Bros.' Archive Collection of hard-to-find library and cult titles has released Dr. Kildare: The Complete Fourth Season - Parts One and Two, a 2-volume, 8-disc (pressed, not M.O.D.), 34-episode collection of the hit NBC medico drama's 1964-1965 season. Against heavy competition over on ABC, ratings continued to fall for Dr. Kildare, with the series leaving the Nielsen Top Thirty this season. Big guests stars like Lee Marvin, Angie Dickinson, Walter Matthau, Ramon Navarro, and Robert Young, and the show's typically lush production--a special three-part trip to Rome was this season's highlight--compensated. No extras for these pristine black and white fullscreen transfers.
Mammoth, bustling Blair General Hospital. At the center of this modern metropolitan citadel of healing sits Dr. Leonard Gillespie (Raymond Massey), Chief of Staff at Blair. Brilliant, demanding, and fearsomely intimidating to those who only see the surface, Gillespie also possesses the wisdom of the just and kind--a tool of the heart that is as formidable as his scientific abilities, and one that he uses quite often with young Dr. James Kildare (Richard Chamberlain). Kildare, now Chief Resident at Blair, shows all the signs of becoming the most skilled internist Gillespie has ever taught...that is, if eager, impetuous young Kildare can avoid the myriad pitfalls that can waylay any young doctor who simply cares too much. Kildare isn't the only resident on Blair's staff; from week to week one might see Drs. Simon Agurski and Thomas Gerson (Eddie Ryder and Jud Taylor), but their often flip attitude and casual job involvement is in sharp contrast to Kildare's almost holy dedication to the science of medicine. Good thing, too, because the varieties, complexities, and severities of the illnesses that wind up at Blair, and specifically when Kildare is attending, are staggering.
Dr. Kildare's ratings started out remarkably high during its premiere 1961-1962 season (9th for the year)...and only went downhill from there, coming in 11th for its second season, and 19th for its third. This fourth season, Dr. Kildare's new Thursday 8:00pm lead-in, Daniel Boone, would eventually become a sizeable hit for NBC, but the family-friendly frontier adventure didn't crack the Nielsen Top Thirty just yet. Nor did Dr. Kildare. Competition was light over on CBS (Perry Mason was played out, and Password wasn't pulling in any numbers), but on ABC, established sitcom My Three Sons drew an impressive 13th ranking in its last year on the network (before a move to CBS), while two new shows--Bewitched and Peyton Place--garnered quite a bit of publicity and even better ratings (Peyton Place was 9th for the year, while Bewitched proved to be ABC's biggest hit ever: 2nd place in the Nielsen. Quite an achievement considering ABC's limited coverage). With the bloom off the medico genre due to numerous imitations, Dr. Kildare couldn't compete with Elizabeth Montgomery's twitching nose and Dorothy Malone's twitching body. The show dropped out of the Nielsen Top Thirty; its next and final season, NBC would move its timeslot...to no avail.
The Video:
As expected with these Kildare releases, the fullscreen, 1.37:1 black and white transfers for Dr. Kildare: The Complete Fourth Season - Parts One and Two look pristine, with a solid blacks, a creamy gray scale, and almost no imperfections. Perfect.
The Audio:
The Dolby Digital English mono audio tracks are fine, with almost no hiss. No subtitles or closed-captions available.
The Extras:
No extras for Dr. Kildare: The Complete Fourth Season - Parts One and Two.
Final Thoughts:
The penultimate season of Dr. Kildare, one of television's most iconic medico dramas, is highly recommended for fans of first-class 60s television.
---
Paul Mavis is an internationally published movie and television historian, a member of the Online Film Critics Society, and the author of The Espionage Filmography.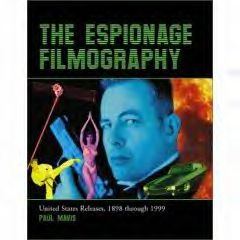 ---
C O N T E N T

---
V I D E O

---
A U D I O

---
E X T R A S

---
R E P L A Y

---
A D V I C E
Highly Recommended
---
E - M A I L
this review to a friend
Sponsored Links
Sponsored Links