Carol Burnett Show: Treasures from the Vault, The
List Price: $59.95 [Buy now and save at Amazon]
---
After the six-disc "Lost Episodes" set a few months ago, Time-Life brings us another six discs of The Carol Burnett Show this time with 15 hand-picked episodes from the first four seasons, ranging from 1967 to 1971. Once again we're treated to Carol showing off her versatility on her weekly shows featuring comedy sketches, song-and-dance numbers and a few musical interludes, featuring supporting cast Vicki Lawrence, Harvey Korman and Lyle Waggoner with a wide range of guest stars including Jonathan Winters, Paul Lynde, Nanette Fabray and Mickey Rooney. The first thing you'll notice upon opening up this set is that it's actually a continuation of the previous, with discs numbered 7 through 12 and using the same menus.
Each show begins with Carol onstage casually taking questions from the studio audience- this was one of the fixtures of the show as the producers felt with Burnett playing so many characters and changing appearances so often, it was a good idea to show both the studio audience and those at home who the real Carol was. While the first set showed that most of these were still edited for broadcast, Carol still gets caught off-guard by a few questions and handles them brilliantly- she's asked what the most embarrassing question anyone ever asked her was and she replies that it was problem when someone asked if she'd ever had a sex change. She's then asked "Well, have you?" Not everyone gets as bold as that but many ask for autographs and give her gifts, and looking at these segments now serves as a good record of everyday people of that era and show how admired she was.
One of my favorite sketches from this set appears in the first episode, where Carol Burnett and Jonathan Winters play a married couple who are addicted to 1968-era TV- watching the station sign-off late at night and standing up as the flag appears, feeling "proud to be an American TV viewer." They then plan to set their alarm to wake up when the station signs back on in the morning and end up in an argument that references several commercials of that era. Another sketch has the cast portray some likely outtakes from the shooting of recent TV commercials, which makes one wish that the commercials from the shows' original airings had been left in- as with the previous set, many of the "brought to you by" sponsor tags are present and some not-so-accurate editing shows the last few frames of a couple commercials that were still on the master tapes. (One show does have a commercial for Silva Thins cigarettes at the end, possibly left in by mistake.)
Several references to one of my favorite movies of this era Valley of the Dolls are also featured here, including Dionne Warwick singing the film's title song, a brief spoof called "Valley of the Dollars" and an audience member asking Carol if she was considered for a part in the movie- she answers "yes, but Paul Burke got it!" A late 1968 episode includes a TV fireside chat with "the future White House family", not referring to the Nixons by name and of course not knowing how all of that would turn out. Then-governor of California and future President Ronald Reagan makes a surprise appearance during another audience Q&A segment- he's asked if it's true he was hoping to move to Washington DC and he assuredly answers that he doesn't plan on leaving California. Well…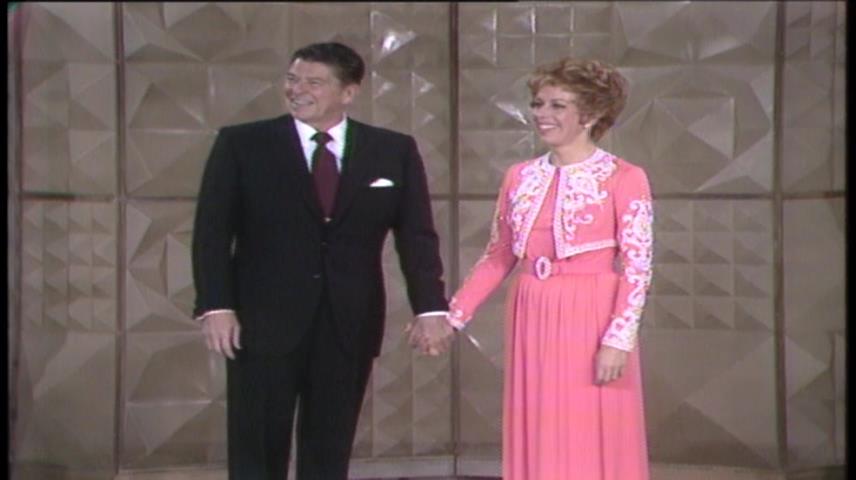 Plenty of the Carol Burnett Show's mainstays are here, including the "Old Folks" sketches with Carol and Harvey Korman, plus the soap-opera parody "As the Stomach Turns" including its very first appearance. Mickey Rooney appears in the epic "Funn Family of Broadway" sketch which takes up almost half of one episode as a take-off on show-biz musicals like There's No Business Like Show Business. I didn't find the musical segments seen here as enthralling as those in the previous set, which had me going back and re-playing several, but the standouts include Vicki Lawrence doing a rendition of then-current hit "Bend Me, Shape Me" and Ken Berry tap-dancing while singing "Mr. Bojangles" (one of those songs that used to be all over the radio for years but is hardly heard nowadays.) A show that featured TWO opera stars, Eileen Farrell and Marilyn Horne, has them doing "Big Spender" (from "Sweet Charity") with Carol as well as an opera version of "The Three Little Pigs" with Harvey Korman as the Big Bad Wolf. A nice inclusion is two season finale episodes, which end with Carol's Charwoman character watching the cast leave the stage and then sweeping up the empty set while recalling favorite moments from that year as she posts a "Closed for the Summer" sign.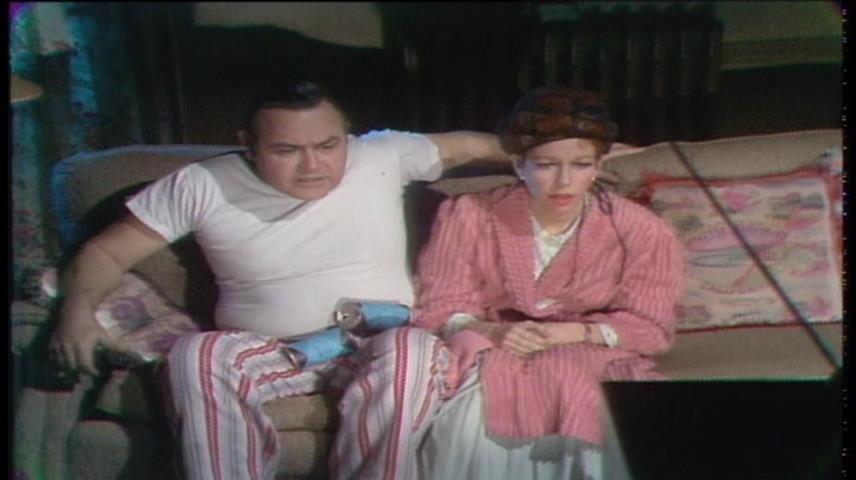 Picture:
Time-Life continues to include a disclaimer about the "film elements" but everything here is still sourced 100% from videotape. The masters are overall in better shape than the ones used in the previous set, as there's very little video noise and only a couple glitches that I noticed, however the DVDs suffer a bit from visible compression artifacts. The picture could still almost be mistaken for a live broadcast had hi-def video never been invented; it would be fun to watch these shows on a color TV from that era.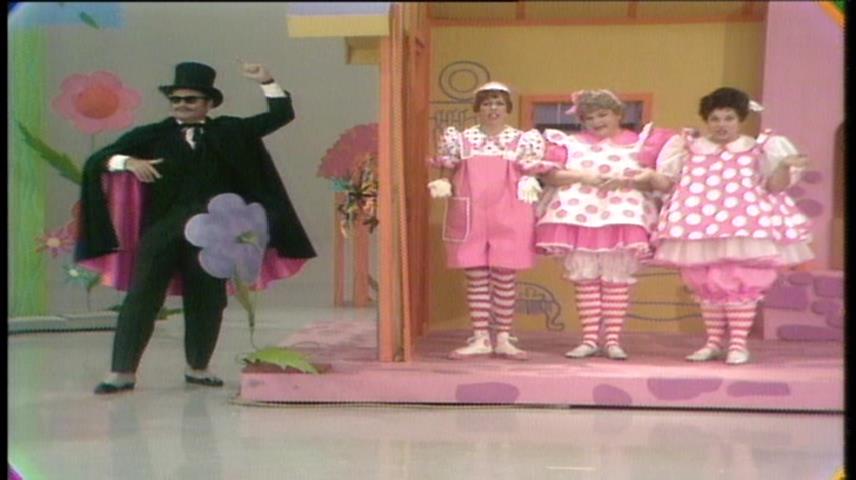 Sound:
Audio was not a very high priority for TV in this era, but holds up well for the most part- the audio on these discs directly from the master tapes is likely much better than how the shows originally sounded during their original broadcasts, as most affiliates received network audio via phone lines back then. There are just one or two shows where the audio is a bit muffled, and there is also some "print-through" where loud sounds can be heard faintly in the background a few seconds before they actually happen. The discs are encoded in 2-channel Dolby Digital and the sound stays centered except for one episode where the sound leaks into the additional channels a bit, sounding a bit like how a mono tape recording sounds played back with stereo heads.
Traditional closed-captions are included.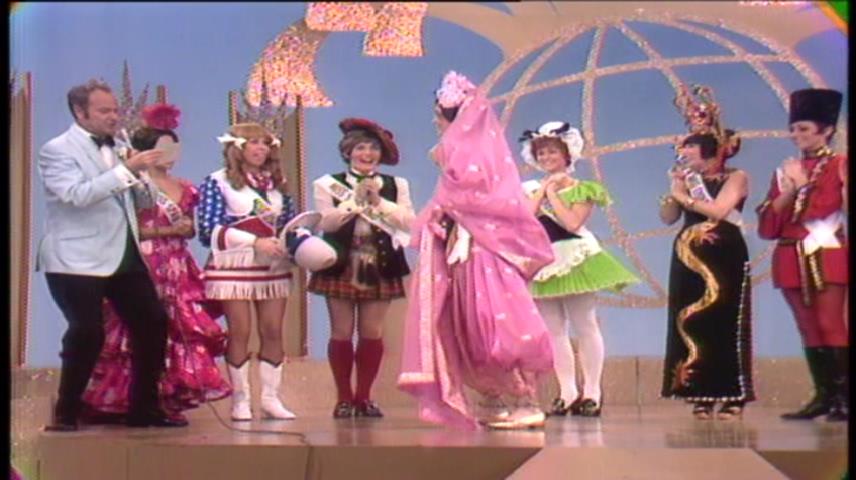 Extras:
Extras are spread across the discs the same way they were in the previous set. There are several guest interviews which run anywhere from 3 to 35 minutes, with many talking about their careers in general besides just the Carol Burnett Show- either their appearances on it or more contemporary stars reflecting on how the show influenced them. We hear from Tony Bennett, Kristin Chenoweth, Steve Carell, George Chakiris, Shirley Jones, Vikki Carr, Burt Reynolds, Pat Boone, and Tina Fey. Featurettes focus on the show's dancing, improvisational performances, and Bob Mackie's costumes. There's also a couple minutes of show outtakes and two "bonus sketches" from other episodes including Carol's first appearance of "Fireside Girl" Alice Portnoy. Finally from a black and white kinescope we get a 1961 episode of The Garry Moore Show, where Carol Burnett established herself as a TV star before getting her own show, which features the "Home Beautiful" sketch (where an arguing couple trashes their lavish apartment right before a magazine photo shoot) that was reprised on the Carol Burnett Show a few years later.
Final Thoughts:
Overall the shows included here aren't quite as strong as those on the first "Lost Episodes" set, and I'd advise those who can only choose one of them to go with that, but this continuation is still a no-brainer for those who loved that set or long-time fans of the Carol Burnett Show.
Jesse Skeen is a life-long obsessive media collector (with an unhealthy preoccupation with obsolete and failed formats) and former theater film projectionist. He enjoys watching movies and strives for presenting them perfectly, but lacks the talent to make his own.

---
C O N T E N T

---
V I D E O

---
A U D I O

---
E X T R A S

---
R E P L A Y

---
A D V I C E
Recommended
---
E - M A I L
this review to a friend
Sponsored Links
Sponsored Links