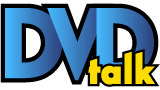 List Price: $69.98 [Buy now and save at Amazon]
---
The Series:
Picking up where the end of the fifth season left off, The Walking Dead: Season Six begins in Alexandria. Morgan (Lennie James) has arrived in town and Rick (Andrew Lincoln) has essentially morphed, once again, into the role of protector. The citizens of Alexandria have been lucky so far in that they've been able to keep the walkers at bay and more or less out of their town, but that could very easily change when it's discovered that a massive horde of zombie that have been stuck in a nearby quarry are about to escape.
Rick comes up with a plan to use Daryl (Norman Reedus), Abraham (Michael Cudlitz) and Sasha (Sonequa Martin-Green) and a few others to lure the walkers past the town's defenses, but of course, it doesn't go as planned because while this is happening, The Wolves (a gang of murderous humans who kill and destroy camps and safe havens) attack. Carol (Melissa McBride) does what she can to keep them at bay while Michonne (Danai Gurira) and Heath (Corey Hawkins) try to get others back to safety. It all goes to Hell. Glenn (Steven Yeun) winds up separated from the core group, Maggie (Laura Cohan) and Aaron (Ross Marquand) want to go find him but it's decided against as she's pregnant. Meanwhile, Carl (Chandler Riggs) wants to go solo and find Enid (Katelyn Nacon), missing since The Wolves hit the town.
As Alexandria collapses, tensions mount between the different characters. Food is running low, plenty of people are quite rightly grieving over the loss of their friends and loved ones, and further complications with The Wolves and attacks from the walkers keep everyone in a constant state of panic and disarray. Paul "Jesus" Rovia (Tom Payne), a member of the Hilltop Community nearby, offers to help them by trading for food but this leads to the discovery that someone named Negan (Jeffrey Dean Morgan), the leader of a gang calling themselves The Saviors, is extorting them. Rick and the others launch an attack against The Saviors but wind up lulling themselves and the others into a very, very false state of security. From there? Nah… we've probably already said too much.
This season takes a little while to hit its stride but once it does, it is once again a great selection of episodes. The opener, with the quarry hordes, moves a bit slow. Here we see the show delving into a series of flashbacks (in black and white) edited into the 'now' footage (in color) wherein the group parades the zombies past Alexandria. As this goes on, various subplots are setup and hinted at and to be fair to the writers, properly exploited later on. It takes a while though, and while the scope and scale of the quarry horde is impressive, the pacing here is erratic and a bit off. Having said that, stick with it. By the time we get to the end of the second episode, the sixth season is off and running and we understand why the first two episodes were setup and drawn out the way that they were. Patience is a virtue, after all. It's tough to go into a whole lot of detail as to how this works without going into some serious spoiler territory but the character development and the way that different relationships unfold here, it's all handled very well. People react in certain ways throughout this season when forced into different situations and confronted with specific realities in terms of those situations, and by putting down some of the building blocks earlier on, the tension starts to mount quite nicely as this batch of episodes unfolds.
The performances here are as strong as they've ever been. Andrew Lincoln's Rick has been through the ringer and back again and he's starting to take on an increasingly weathered and weary appearance that makes total sense given the character arc. Lincoln plays Rick as more than just a tough guy. Rick is flawed, but very human, and as such he's subject to emotional ups and downs like everyone else. He goes through his fair share of them and Lincoln is never less than convincing. Likewise, long term characters/performers like Lauran Cohan as Maggie, Steven Yuen as Glenn, Chandler Riggs as Carl, Norman Reedus as Daryl and especially Melissa McBride as Carol all deliver completely grounded, realistic and sometimes impressively nuanced work. Newer recruits like Danai Gurira as Michonne, Corey Hawkins as Heath and Lennie James as Morgan all stand out as well. The cast for this show is pretty massive, and pretty much all involved bring their A-game. While Jeffrey Dean Morgan is really only in the finale as Negan, he definitely stands out as well and his presence in the show certainly bodes well for the upcoming seventh season.
As always, the gore and zombie effects in the show are quite impressive. Yes, there are, as there have been in the past, scenes where the CGI is a bit more obvious than some of us might want it to be but by and large the work that the crew have done on the show is excellent. Not only are the various kills appropriately bloody, but they're often times quite creative and more importantly than anything else, they have serious impact in the storyline. Given that the show has always been more about the lengths that people will go to in order to survive than it has been about the literal horror of a zombie outbreak, it's important that these scenes play out that way. The finale will leave you yelling at your screen, but all in all, season six hits most of its marks in pretty grand fashion.
The Blu-ray:

Video:


The Walking Dead was shot mostly on 16mm film, so expect a fair bit of grain in the presentation (thankfully the powers that be chose not to scrub it out). The quality of the 1.78.1 widescreen AVC encoded 1080p high definition presentation is strong throughout offers nice depth and detail, much better than standard definition could have provided, but sometimes appears a bit on the soft side when compared to other HD presentations. This appears to have been an intentional decision on the part of the production team and in the context of the series' sense of impending doom and apocalyptic despair, it actually works quite well. Color reproduction has a nice, natural feel to it and though the series tends to rely more on earth tones and drab interiors there are bright spots where it pops, such as the green of the plant life or the warmth of a light in a dimly lit room. There aren't any problems with compression artifacts to note save for a couple of darker spots where some minor bits block up, nor are there any issues with heavy edge enhancement to complain about. Things shape up quite well here, really, and the series looks very good.
Sound:
The same high praise can also be levied to the series' English language Dolby TrueHD 7.1 mix, which comes with optional subtitles in English SDH and Spanish. Pretty damn close to perfect, this mix offers fantastic bass response and a really tight lower end, which you'll notice when you feel the impact from every bullet fired and every punch thrown. There's some great surround activity present throughout the six episodes that make up this first season, be it the moan of a zombie in the rear channels, a bullet zipping from left to right or some insects buzzing around near a still corpse. Directionality is tight and well placed and the excellent quality of this mix really enhances the viewing experience the way a good lossless mix should. Dialogue is perfectly balanced and the series' instrumental score is mixed in perfectly to compliment the action, drama and horror without burying any of the effects or dialogue. The quality of the sound in this set is very impressive indeed. An optional French language Dolby Digital 2.0 Stereo mix is also included here.
Extras:
Extras are plentiful here, starting with commentary tracks recorded by the cast and crew for the following episodes spread out over the first four discs in the five disc set:
Disc One:
First Time Again: writer/executive producer Scott M. Gimple, director Greg Nicotero, star Norman Reedus

Here's Not Here: Scott M. Gimple, co-executive producer Denise Huth, star Lennie James
Disc Two:
Start To Finish: director Michael E. Satrazemis and star Danai Gurira
Disc Three:
No Way Out: Scott M. Gimple, Nicotero, stars Michael Cudlitz, Lennie James and Josh McDermitt

Not Tomorrow Yet: Denise Huth, stars Alana Masterson and Steven Yuen
Disc Four:
The Same Boat: writer Angela Kang, stars Lauren Cohan and Melissa McBride
Last Day On Earth: Scott M. Gimple, Greg Nicotero and Michael Cudlitz
The commentary tracks are well paced and packed with a lot of information that fans will no double appreciate. We get in-depth discussions on locations, quite a bit of detail on the effects work, plenty of anecdotes from the cast members on some of the everyday experiences that are involved in working on a show like this. We also get some insight into character development, some thoughts on the evolution of the story, a whole lot of 'who did what' type trivia and loads more. If you've listened to past commentary tracks recorded for the first four complete season releases then you'll have a good idea as to the quality of these tracks, and if you haven't and you want to learn more about this series, this is probably the best way to do that.
The rest of the extras are found on disc five beginning with an extended version of the Last Day On Earth episode. The main difference here is that all of Negan's dialogue is presented uncut and unedited, so there's just a whole lot more profanity than what was seen on the broadcast version. There's also more about 'who he killed' here. Don't want to spoil it, so that's all you're going to get. Also included on the fifth disc are seven deleted scenes. There's just under nine minutes of material included here and the scenes are taken from the first, third, fifth and seventh episodes in the collection.
More interesting are the various featurettes that have been created for this set, starting with The Making Of The Walking Dead which is a series of short behind the scenes pieces, one for each episode, with each one investigating different characters and set pieces from their respective episodes. These are all fairly quick, hovering around the four to five minute mark in terms of length, but as they were with past seasons they remain interesting little peaks into what goes into getting a series of this scale made.
In Memorium is a ten minute piece in which members of the cast and crew talk about a few of the more memorable death scenes that took place in this sixth season. It offers a look back at what the different characters that were killed off this go-round brought to the show, and provides a bit of a summary of their respective character arcs. 601: Out Of The Quarry spends eight minutes examining the intricacies of creating the quarry sequence that took place in the season opener from both a logistical standpoint and an effects stand point. Guts And Glory: The Death Of Nicholas runs about five minutes and, as the title alludes to, it explores the ramifications off the scene in question, how it affected the season and a bit more. Spoilers abound in this one, don't watch any of these featurettes before going through the episodes first (that should probably go without saying…)! The eleven minute Strength In Bonds is a piece that examines the core group of survivors, their penchant for working together to overcome the various obstacles that present themselves, Rick's leadership qualities and how certain characters get along with one another better than others (with occasional emphasis on why that is). Negan: Someone To Fear is a five minute exploration of what Negan brought to the season, despite really just being talked about more than seen for most of the run. It alludes to big things to come with the character in the upcoming seventh season. Lastly, the four minute The Faces Of Death: Iconic Walkers Of The Season piece is a look at what went into creating some of the stand out zombies from season six, with plenty of clips to accompany it and remind you how grotesque some of these creations really were.
All five discs fit neatly inside a flipper style Blu-ray case. Packaged inside this case along with the disc are some advertising inserts as well as a download code for a Digital HD version of the season. The case itself fits nicely inside a cardboard slipcover.
Final Thoughts:
The Walking Dead: Season Six is another solid season in the series that benefits from strong writing, great performances and really strong effects work. The Blu-ray presentation looks and sounds fantastic and if it has noticeably less supplemental material than past seasons have had, there's still quite a lot of extra content for fans to enjoy. Highly recommended.
Ian lives in NYC with his wife where he writes for DVD Talk, runs Rock! Shock! Pop!. He likes NYC a lot, even if it is expensive and loud.
---
C O N T E N T

---
V I D E O

---
A U D I O

---
E X T R A S

---
R E P L A Y

---
A D V I C E
Highly Recommended
---
E - M A I L
this review to a friend
Sponsored Links
Sponsored Links