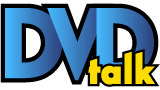 Fear The Walking Dead Season 2
List Price: $79.99 [Buy now and save at Amazon]
---
The Series:
The first spin-off of AMC's hit series The Walking Dead launched last to somewhat mixed reviews. The second season, which was shown in 2016, hits the ground running. Picking up where the first season left off, the group evacuates to the Abigail and heads out to sea as Los Angeles is bombed by a military force trying desperately to contain the outbreak. While on the ocean, they come across another boat of survivors but Victor Strand (Coleman Domingo) stands firm in his belief that they should not allow them to board. Things are dicey all over and Strand is playing hardball. As night sets, they learn the hard way that those who have died at sea are also turning.
The first episode is an interesting start to the season, as conflict arises between the group almost instantly. Strand takes an isolationist policy and is willing to fight anyone who disagrees, while Alicia (Alycia Debnam-Carey) is more humanitarian in her approach to things. This leads to issues as the story progresses. Eventually the group docks on a small island and take some temporary shelter in a home there. There are walkers about but they can deal with them, while on the mainland it seems every major city has been burned. Strand wants to get the group to Mexico, he has a stash of supplies in Baja and assures Nick (Frank Dillane), Alicia, Chris (Lorenzo James Henrie), Madison (Kim Dickens), Daniel (Ruben Blades) and the others that they'll be safe there.
On the way there, the group does let a few survivors onto the boat but they turn out to be essentially pirates. Luis (Arturo Del Puerto), Stand's contact south of the border, is able to help out here but again, tensions are escalating quickly and there's clearly a seemingly constant power struggle going on. They make it to Mexico but have to pay off the military to help them get to their destination. Things aren't necessarily better here than they were in California, and they wind up taking shelter with Celia (Marlene Forte), Luis' mother, but again, it goes bad quickly. People die and eventually they come across compound where the dead are basically housed. For reasons we won't spoil, the place is torched and the group winds up splintering, with Nick heading to Tijuana on his own having had his fill of everyone else. He finds nothing but chaos along the way and after being injured is taken in by a woman named Luciana (Danay García) and her group, which is led by Alejandro (Paul Calderón). He soon learns that they do things very differently and that they have a very unique way of dealing with anyone who gets infected.
Elsewhere, the others Nick left behind realize that their best course of action is to get back to the Abigail, but when they find out that it's been stolen give in to the fact that they're essentially stuck. As the season moves towards its conclusion, things not so surprisingly go from bad to worse… and we'll leave it at that.
There are a lot of interesting ideas at play here and some equally interesting characters explored in this second season. Throughout the fifteen episodes that comprise season two, Fear The Walking Dead covers a lot of ground, almost too much. The first chunk of the storyline basically covers what happens on the Abigail, the conflicts that arise in the group, Strand's ardent insistence that they not help people but focus only on their needs and the issues that develop from that. Once the group makes landfall and heads across the border, there's ample opportunity for the series to really go for it and deliver some unique concepts. It partially succeeds at this, with the subplot involving Nick's meeting up with Luciana and Alejandro pulling us in and showing us how this particular segment of society is dealing with the downfall of law and order. It's a shame then that the storyline involving the rest of the group isn't as interesting. It's not horrible, it's not groan-inducingly awful, but it flip-flops a bit and occasionally seems to lose track. It's all well and good to focus on character and drama when the those characteristics of the show are able to hold our attention but there are a few too many drawn out scenes where this is not the case.
Production values are good here. This series has a very 'hot' look to it, which makes sense given where it takes place. The west coast geography and settings give the series a look that is quite different from the series it was spun off from. The Mexican locations help a lot here, we get some interesting cultural quirks and characters and customs that work their way into things in a good way. The gore effects and zombie makeup used throughout the show is also well handled and just as good as anything you're likely to see in The Walking Dead.
The Blu-ray:

Video:


Fear The Walking Dead: The Complete Second Season is presented in 1.78.1 widescreen in AVC encoded 1080p high definition presentation and the series looks very strong throughout. The picture consistently offers nice depth and color reproduction has a nice, natural feel to it. There aren't any problems with compression artifacts to note save for a couple of darker spots where some minor bits block up, nor are there any issues with heavy edge enhancement to complain about. Things shape up quite well here, really, and the series looks very good with texture, detail and depth that really helps to take advantage of the HD format. This looks just as good as you'd want such a recent show as this to look on Blu-ray… this is a top notch presentation.
Sound:
The series' English language Dolby TrueHD 5.1 mix, which comes with optional subtitles in English SDH and Spanish, also sounds excellent. These tracks offer fantastic bass response and a really tight lower end, which you'll notice when you feel the impact from every bullet fired and every punch thrown. There's some great surround activity present throughout the six episodes that make up this first season. Directionality is tight and well placed and the excellent quality of this mix really enhances the viewing experience the way a good lossless mix should. Dialogue is perfectly balanced and the series' instrumental score is mixed in perfectly to compliment the action, drama and horror without burying any of the effects or dialogue. The quality of the sound in this set is very impressive indeed.
Extras:
Anchor Bay has provided audio commentaries for the following episodes spread across the frist two discs in the set:
Monster: series co-creator/executive producer Dave Ericsson, actor Kim Dickens

We All Fall Down: Dave Ericsson and Kim Dickens

Ouroboros: writer/producer Alan Page and actor Cliff Curtis

Blood In The Streets: writer Kate Ericsson and actor Colman Domingo

Captive: executive producer David Alpert and writer Carla Ching

Sicut Cervus: David Alpert

Shiva: Dave Ericsson and actor Rubén Blades.
These tracks are scattered across the first two discs in the set and are pretty interesting. There's a lot of incite here into the writing process, how those who work behind the scenes were trying to build off of what was laid down in the first season while continuing to expand the universe where all of this is taking place. There's also a lot of talk about the character development that has started to evolve in the series, why various players are heading in the direction that they're heading in and more. We also hear about some of the effects work, the makeup, the locations and other assorted production details. It's a little puzzling that there are no commentary tracks for any of the episodes on the third or fourth discs, but there you go.
The rest of the extras are on the fifth disc in the set, starting with eight minutes of Deleted Scenes that are broken down by which episode they correspond to. This disc also includes almost fifteen minute of Flight 462 Webisodes, a series of short serial style exploits that show what would happen should a zombie outbreak happen on an airplane. In the fifty-four minute long Q&A With Cast And Creative Team From Paleyfest 2016 we see Colman Domingo, Lorenzo James Henrie, Mercedes Mason, Rubén Blades, Alycia Debnam-Carey, Frank Dillane, Cliff Curtis, Kim Dickens, Gale Anne Hurd, Dave Erickson answer questions from fans about the show, their experiences working on it, various characters and quite a bit more. Also on hand are quick Inside Fear The Walking Dead segments that give us a quick look behind the scenes of the story for each episode in the series. These are marginally interesting but never quite go as in-depth as you might hope for. Likewise, The Making Of Fear The Walking Dead which are similarly brief segments that take a look behind the scenes of the episodes and show off what it was like on set and some of the effects work that was required for the series.
Outside of that we get menus, episode/ chapter selection and some promos that play before the main menu loads. The two discs that contain the six episodes in the series fit inside a standard sized Blu-ray keep case that in turn fits nicely inside a cardboard slipcover.
Final Thoughts:
Fear The Walking Dead: The Complete Second Season is an improvement over the first season. The show is finding its footing, expanding on the series' universe and creating more interesting characters while placing them in some increasingly perilous situations. It's still not as good as the original series, and sometimes the flaws are hard to ignore, but more often than not this is solid TV entertainment. Anchor Bay's Blu-ray release looks and sounds great and contains a decent amount of extras as well. Recommended.
Ian lives in NYC with his wife where he writes for DVD Talk, runs Rock! Shock! Pop!. He likes NYC a lot, even if it is expensive and loud.
---
C O N T E N T

---
V I D E O

---
A U D I O

---
E X T R A S

---
R E P L A Y

---
A D V I C E
Recommended
---
E - M A I L
this review to a friend
Sponsored Links
Sponsored Links