Learning Tree: Criterion Collection, The
List Price: $39.95 [Buy now and save at Amazon]
---
The Movie: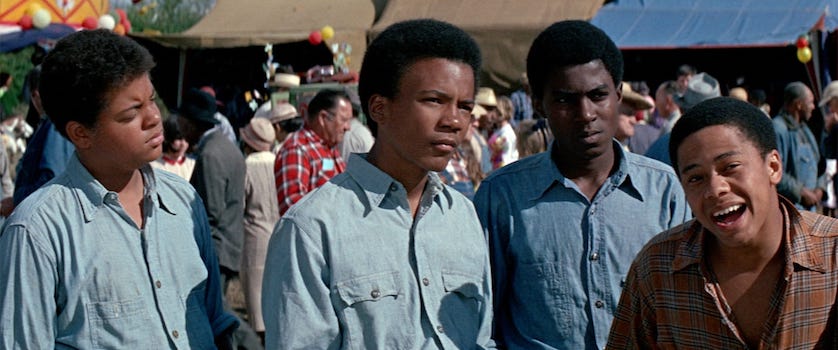 Let me get this out of the way first. I'm a fan of Gordon Parks, both as a photographer and as a filmmaker. In fact, I recently enjoyed revisiting the first two Shaft films he directed and his Leadbelly biopic on the Criterion Channel in the past few months. But something about the look of his feature debut, The Learning Tree (1969), made me drag my feet on watching it. Parks's cinematographer on the film might be old pro and dual Oscar winner Burnett Guffey (From Here to Eternity, Bonnie and Clyde), but the flick's golden-hued, high-key studio lighting just made me think of boring '70s TV dramas that my folks would watch in reruns but which I could never quite get into.
This initial reaction of mine is unfair to The Learning Tree -- but only partly. Based on Parks's semi-autobiographical novel, the 1920s-set film is full of emotional memories and unusual, untidy details about coming of age as a Black teenager in a rural segregated town in Kansas, called Cherokee Flats. Parks refuses to pull many punches in describing the hardships of the time, but he packs his film with so many of those memories, and with so much incident, that he doesn't really allow much room for his characters to grow. Most characters are afforded just one key trait or two, which further causes The Learning Tree to vacillate between potent, honest drama and simplistic TV-movie-style artifice.
As our Parks stand-in, Newton "Newt" Winger (Kyle Johnson) is essentially a good kid: a sweet-natured, intelligent 15-year-old who gets mini-crash-courses in worldliness throughout this film. In the opening sequence, Newt hurts his leg during a tornado and is rescued by Big Mabel (Carole Lamond), a lady of ill-repute who decides to take Newt's virginity while they shelter from the storm. Not too much later, Newt and his friends see the local sheriff Kirky (Dana Elcar) shoot a swimming man in the back for mostly being in the wrong place at the wrong time. Kirky offers the young men a few quarters apiece to dive for the body for him, and Newt is soon dogged by the image of the dead man's face in his dreams.
Newt is afraid to die, particularly in Cherokee Flats. His wise and reassuring mother Sarah (Estelle Evans) suggests that maybe his future lies outside of town, but that this place is his "learning tree." The town bears "some good" and "some bad" fruit, but maybe that's the cost of knowledge.
Newt's story is counterpointed with that of Marcus (Alex Clarke), another teen who has only known brutality in his life and chooses to respond in kind. He holds a grudge against Newt for getting him sent to reform school. In fairness to Newt, he didn't exactly snitch on Marcus for beating a local farmer with his own whip, but fair-minded Newt does reply to the sheriff's accusations with the assertion that the farmer beat Marcus first.
Parks paints Newt as sensitive but not a total pushover. He stands up for himself when faced with racist slights from his schoolteacher -- who considers college a waste of time for a "colored" kid -- or even from a passing younger kid who thinks he's being complimentary by calling Newt "Sambo."
Newt starts a cute courtship with Arcella, the new girl in town (Mira Waters), but the town's "bad fruit" poisons their relationship and traumatizes Arcella. Parks's narrative takes some sharp turns, but these twists feel bleakly grounded in the reality of the time rather than outsized and melodramatic.
The Learning Tree is a landmark, being the first Hollywood studio film written, produced, directed, and scored by a Black filmmaker. Fifty-plus years later, there's still a bracing honesty that underlies The Learning Tree and which compels viewers to stay locked in despite various dated elements.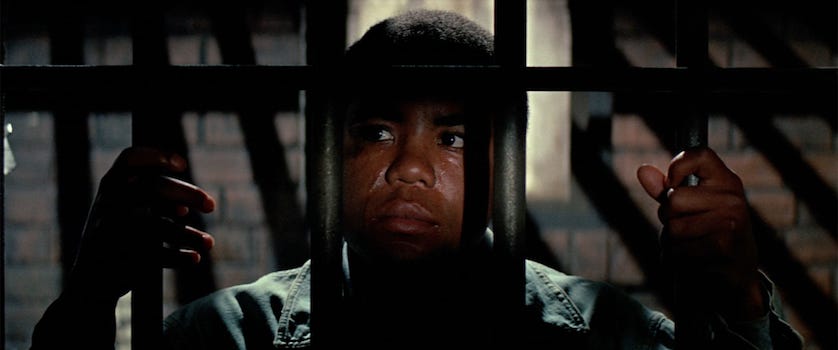 The Blu-ray
The Learning Tree is packaged with a booklet featuring a 1963 LIFE photo-essay by Gordon Parks and an excerpt from his 2005 memoir, A Hungry Heart.

The Video:
This AVC-encoded 1080p 2.35:1 presentation, sourced from a new 2K restoration, looks clear and clean. Some innate softness due to the lenses of the era, but strong detail considering. Colors tend to have a golden hue, which seems to have been short-hand at the time for "old-timey." I don't love the look, but this restoration looks quite faithful to the intentions of the filmmakers.

The Audio:
The LPCM mono audio offers surprising nuance and support, with Gordon Parks's musical score sounding particularly nice. Dialogue and effects are always legible. One subtitle option: English SDH.

Special Features:
(HD, 27:15) - A 1969 portrait of Parks, hosted by his son Gordon Parks, Jr., featuring behind-the-scenes footage from the set of The Learning Tree.


Revisiting The Learning Tree (HD, 29:20) - Ina Diane Archer, Ernest R. Dickerson, Nelson George, and Rhea L. Combs discuss Gordon Parks's start as a filmmaker, his history of bringing Black narratives to traditionally White spaces (LIFE magazine, novel publishing, Hollywood), and the way he represents the world of his childhood onscreen.


Gordon Parks: Artist & Activist (HD, 17:58) - Michael B. Gillespie talks with artists Hank Willis Thomas and Deborah Willis about Gordon Parks's influence on them personally and artistically. Willis Thomas talks about how he created the 2019 exhibition Exodusters that utilized The Learning Tree as a jumping-off point to explore the history of the Black migration to Kansas in the late 1800s.


Documentaries Introduction by Rhea L. Combs and Nelson George (HD, 8:35) - A discussion of Parks's contribution to the following two documentaries and how these docs dovetail with his work on The Learning Tree.


Diary of a Harlem Family (HD, 20:17) - A photo montage of a poor family struggling to live in Harlem, photographed and narrated by Gordon Parks.


The World of Piri Thomas (HD, 59:30) - The work of Down These Mean Streets author Piri Thomas is counterpointed with footage shot on the streets and in the apartments of Spanish Harlem.


The Moviemakers (HD, 7:19) - A vintage promo featurette shot on the set of The Learning Tree.


Trailer

Final Thoughts:
Gordon Parks is a filmmaker whose work is well worth celebrating. Criterion's new presentation, complete with brand-new supplements, is a quantum leap over Warner's DVD-R release of 10 years ago -- and long overdue. I may personally prefer some of Parks's later films, but this whole package is a great reward for Parks's fans. Highly Recommended.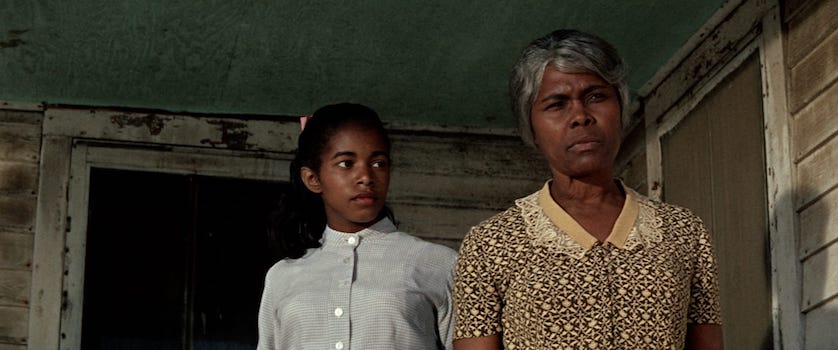 Justin Remer is a frequent wearer of beards. His new album of experimental ambient music, Joyce, is available on Bandcamp, Spotify, Apple, and wherever else fine music is enjoyed. He directed a folk-rock documentary called Making Lovers & Dollars, which is now streaming. He also can found be found online reading short stories and rambling about pop music.

---
C O N T E N T

---
V I D E O

---
A U D I O

---
E X T R A S

---
R E P L A Y

---
A D V I C E
Highly Recommended
---
E - M A I L
this review to a friend
Sponsored Links
Sponsored Links