Fugitive: Season Two, Volume One, The
List Price: $39.98 [Buy now and save at Amazon]
---
September 15, 1964: The day the running continued.
"The Fugitive. A QM production. Starring David Janssen as Dr. Richard Kimble. An innocent victim of blind justice, falsely convicted for the murder of his wife; reprieved by fate when a train wreck freed him en route to the death house. Freed him to hide in lonely desperation, to change his identity, to toil at many jobs. Freed him to search for a one-armed man he saw leave the scene of the crime. Freed him to run before the relentless pursuit of the police lieutenant obsessed with his capture."
The second year of running. The second year of hiding, of sleepless nights and back-breaking days. The second year of the never-ending nightmare that is Dr. Richard Kimble's life. CBS Video and Paramount have released The Fugitive: Season Two, Volume One, another annoying split-season offering of 15 episodes spread over four discs, of the single best drama anthology of the 1960s. Starring David Janssen as Richard Kimble, The Fugitive: Season Two, Volume One continues its brilliant mixture of closely-observed character study melded to the action drama anthology, producing 15 hour-long stories that play as well today as they did 34 years ago (perhaps even better, considering the dreck that passes for TV drama today). It's one of the few must-have vintage TV DVD releases so far this year...even with the music substitutions.
I wrote extensively on the mythos, the sociological impact, and the aesthetic structure of The Fugitive in my previous two reviews of the show, so I won't retread too deeply into the show's powerful construction (please click here to read those in-depth reviews for background on the series). For the uninitiated, The Fugitive, loosely based on a combination of the Victor Hugo novel, Les Miserables and the infamous Dr. Sam Sheppard murder case, followed the harrowing plight of convicted wife-murderer Dr. Richard Kimble of Stafford, Indiana. Falsely accused, tried and found guilty of a crime he didn't commit, Dr. Kimble narrowly cheats death when the train carrying him and Lieutenant Detective Gerard (Barry Morse) derails. Kimble escapes, and has been on the run for the past year, with the grim, relentless, brilliant Gerard breathing down his neck at every turn in the road. Gerard vows to bring in Kimble no matter what his own personal feelings are concerning Kimble's innocence or guilt, while Kimble vows to keep running at all costs until he can find the one-armed man he saw leaving the vicinity of his home on the night of his wife's murder. Finding temporary help - and hindrance - from people he encounters all over the country, Kimble has changed his appearance and toils in menial jobs, following the slimest of clues concerning his prey, while trying to eke out a pathetic existence of loneliness and despair, sure that at every turn he's going to be captured and returned to the death house before finding the infamous one-armed man - the only chance he has of clearing his name
Watching the beginnings of Season Two (qualified because of the studios' continued stupid insistence on these split-season releases), I tried to put my finger on what was different from the first 30 episodes of Season One. Obviously, the opening credit sequence has been changed, with a new spoken intro (reprinted above) played over a montage of still shots from various Season One and Two episodes (as well, a brief one-sequence clip from the upcoming episode is shown as a teaser for what the viewer is going to watch). Listening to that new opening, it dawned on me that it's much faster, much more curt and to the point, with a greater sense of urgency and anticipated excitement - while perhaps eliminating some of the more powerful poetry of the first season's spoken intro (I dearly miss my favorite line, "But in that darkness, Fate moves its huge hand."). And that may be a good way to approach these first 15 episodes of The Fugitive: Season Two, Volume One. Perhaps a little bit of the poetry of the piece has been muted in favor of a faster tone, a quicker pace. The established concept, so new to viewers back in the fall of 1963, had by now sunk in with the audience, and now it was time to move. Action sequences pop up with more frequency this Second Season (The Iron Maiden is a particularly action-heavy, exciting episode, as is Nemesis, where Kimble "kidnaps" Gerard's son!), and even in the more dialogue-driven shows, the feeling is one of economy married to an atmosphere of increased pressure on the Kimble character. While many episodes in Season One had an almost elegiac, wandering feeling to Kimble's adventures, The Fugitive: Season Two, Volume One has Kimble escaping from one narrow miss after another, with hardly a moment to let the character rest or settle down.
David Janssen seems different, as well, as the harassed Kimble. With the pace of the episodes sped up, Kimble has less time to be "tortured" by the memory of his dead wife, or to wallow in any self-pity or even self-doubt. The opening episode, Man in a Chariot is a good example of this gradual transformation of the Kimble character. Believing that a once-famous attorney (the magnificent Ed Begley) can get him a successful re-trial, Kimble arrives at his office and meets one of the series' standard supporting characters: a secretary (Kathleen Maguire) who loves the disabled attorney and who wants to protect him against any harm that Kimble may bring to his career and reputation. If the viewer is familiar with previous Fugitive episodes, one expects Kimble to be cautiously deferential to the secretary - a defense mechanism that Kimble utilized in the first season to get himself out of jams (Kimble's good Midwestern breeding was often his curse - people always knew he was too educated and kind to be a shiftless drifter - and his salvation, with women immediately trusting him because of his kind manner). But surprisingly, here Kimble is gruff, sarcastic, even dismissive of the secretary. He's obviously annoyed with her interference and he has no qualms in showing it. Why has he changed?
He changed, because he has been running for an entire year. The stress and strain of continual escape, of never being able to rest his suspicions and fears for a second, have obviously taken a toll on Kimble. Perhaps even more to the point, this Kimble, one year after hitting the roads of a dysfunctional America, is a tough, ballsy survivor. He's more confident in his escapes, more confident in his moves to avoid various deputies, flatfoots and well-and-ill-meaning civilians out to either aid his escape, or bag him for the cops. This Kimble of Season Two, increasingly, understands what he has to do to survive, and what's needed to escape at a moment's notice. The kindly, deferential, hoping-to-be-invisible Kimble is rapidly morphing into the tough-as-nails hardcase who can negotiate just about any situation - even if it means breaking the law a little bit. In other words, in supreme irony considering the original concept of the show (and indicative of the continued artistic worth of the series), the producers, writers and Janssen are slowly moving Kimble closer to the criminals he initially abhorred, and whom Kimble thought himself separate from - and above. It's an exhilarating change for the character, one I'm anxious to see pan out (if I could just get my hands on the rest of the goddamned season episodes all at once).
Equally smart (and nicely self-reflexive) are the writers taking into account that Kimble is going to be recognized more quickly as time drags on. More and more people see his wanted posters as the dragnet continues. The use of television in the hunt has reached more people; almost nobody is fooled by Kimble's "disguise" anymore (dyed and differently styled hair). Recognition comes almost immediately to law enforcement officials who ponder where they've seen Kimble, before they go off and search their wanted posters. This continued plot element not only speeds up the episodes, it serves as a nice link to the audience watching The Fugitive, who followed this show like no other show before (and perhaps since). Each week, as the viewers were exposed to one close-shave after another for Kimble, they became more savvy - and they expected Kimble to evolve as well (along with his tormentors). Kimble is, by any definition, a celebrity (both within the series and outside in the audiences' experience of it), and that's accurately reflected in Kimble's increased difficulties in getting even a moment's peace.
It shouldn't be surprising, but even after 30 previous episodes, there isn't a bad apple in the bunch of these first 15 episodes of The Fugitive: Season Two, Volume One. Man in a Chariot, as I wrote before, is a terrifically layered first offering here (Ed Begley was one of the best supporting actors in Hollywood, and he's terrific here against Janssen). Man on a String has Lois Nettleton (another criminally underrated actress who shined in several Fugitive episodes) as a "scarlet woman" in a small, bigoted town (and if I read my 60s TV symbolism correctly, she and Kimble hook up for the night - a first for The Fugitive?). When the Bough Breaks is a tense, scary episode as Kimble desperately tries to save a small baby from a mentally unstable kidnapper (Diana Hyland is sensational - The Fugitive was very kind to actresses, giving them juicy roles with sensitive directors). Nemesis is a fast-paced actioner, with the series-bending twist of having Kimble "team up" with Gerard's son (played with real skill by future superstar, Kurt Russell).
Tug of War is another sprightly actioner, with Kimble nimbly stepping around two feuding law officers. Dark Corner has yet another terrific turn by an underrated actress - really becoming a hallmark of the show - in Tuesday Weld's scary turn as a vindictive blind woman. Detour on a Road Going Nowhere (socko title), is a tense little meller (unfortunately shot mostly on a set), while The Iron Maiden packs a wallop (with perhaps Kimble's most impossible situation - how to escape being buried in a mining hole, with Gerard waiting up top), and Devil's Carnival features another one of those "small towns with a deadly secret" stories that I absolutely crave. If the remaining 15 episodes of Season Two are this good (and I have every right to expect they will be), this Second Season - differently paced, with a subtle change to the Kimble character - will at least match up with Season One in quality and excitement.
Here are the 15, one-hour episodes of the four-disc box set The Fugitive: Season Two, Volume One, as described on its insert. PLEASE NOTE: As with most vintage TV series released by CBS/Paramount, there is a small disclaimer (smaller than normal, actually, with no prominent border box for this one) at the back of the DVD slimcase that states, "Music has been changed for this home entertainment version. Some episodes may be edited from their original network versions." There is no further explanation of what cuts, if any, were made. Most of the episodes time out at around 51 and a half minutes, which is about right or close for the original network run times. It's possible, though, that these are the syndicated versions, which may account for the minor cuts for time. As well, music licensing fees are exorbitant for vintage TV, with most studios opting for simply replacing expensive music cues with music either in their domain, or generically produced specifically for those replacement cues. I've had several emails from readers telling me that most of the original soundtracks for these episodes have been replaced, yet I haven't heard anything definite, nor anything from the studio, so consumers should keep that in mind when making a decision to buy this set. Edited TV shows are one of the hottest topics concerning DVD releases, and as a reviewer, I've taken both sides of the issue, depending on what title I'm reviewing. It's usually a case-by-case basis. Here, with The Fugitive: Season Two, Volume One, the show is so brilliant, and the fact that most of the run times seem close if not complete, prompts my favorable rating. I've included release dates and guest stars for all the episodes, as well as, just for fun, all of Kimble's aliases, occupations, and the various episode locations, for all you Fugitive fanatics out there (of which I count myself):
DISC ONE

Man in a Chariot (September 15, 1964)
Alias: No alias.
Occupation: No occupation - on the run.
Location: Pennsylvania.
Guest Stars: Ed Begley, Kathleen Maguire, Robert Drivas.
When a wheelchair-bound professor on TV claims he can get Richard Kimble an acquittal, Kimble meets with him, and his new trial is acted out by law students..
World's End (September 22, 1964)
Alias: Mr. May.
Occupation: No occupation - on the run.
Location: Kansas City, Missouri.
Guest Stars: Suzanne Pleshette, Carmen Mathews, Dabney Coleman.
A woman in love with Kimble, who closely followed the trial, contacts him through an ad. She's hired a private eye who claims he's found the one-armed man.
Man on a String (September 29, 1964)
Alias: Joe Walker.
Occupation: Hitchhiker.
Location: Overton County, near Idaho.
Guest Stars: Sandy Dennis, Frank Sutton, R. G. Armstrong, Ruth White.
After Kimble helps an attractive waitress with her car, he later learns that he is her only alibi when she's accused of killing her married lover.
When the Bough Breaks (October 6, 1964)
Alias: Peter Broderick.
Occupation: No occupation - on the run.
Location: Grand Forks and Fargo, North Dakota.
Guest Stars: Diana Hyland, Lin McCarthy, Royal Dano.
While riding the boxcars, Kimble meets a young mother and baby and offers them help. Later, he learns she is actually childless and wanted for kidnaping.
DISC TWO

Nemesis (October 13, 1964)
Alias: No alias.
Occupation: Trout hatchery worker.
Location: Northby, Wisconsin.
Guest Stars: Slim Pickens, Kurt Russell, John Doucette.
Using Lt. Gerard's car in a getaway, Kimble barely escapes capture, but then discovers the detective's young son hidden in the back.
Tiger Left, Tiger Right (October 20, 1964)
Alias: Frank Jordan.
Occupation: Gardener to wealthy estate.
Location: Eugene, Oregon.
Guest Stars: Leslie Nielsen, Carol Rosson, Jeanne Bal.
Gardener Richard Kimble is kidnapped by mistake. The real victim was to be his wealthy employer, who has no interest in rescuing the accused murderer.
Tug of War (October 27, 1964)
Alias: Mr. Kelly.
Occupation: Farmhand.
Location: Cornell, Idaho.
Guest Stars: Arthur O'Connell, Don Gordon.
A sick old man and a brash young sheriff have a bitter rivalry that escalates when they both insist on bringing in a captured Richard Kimble.
Dark Corner (November 11, 1964)
Alias: Jim Russell.
Occupation: Farmhand/mechanic.
Location: Iowa.
Guest Stars: Tuesday Weld.
Kimble is befriended by a family of dairy farmers whose beautiful blind daughter uses him to land her sister's boyfriend.
DISC THREE

Escape into Black (November 17, 1964)
Alias: Frank Barlow.
Occupation: No occupation - on the run.
Location: Decatur, Illinois.
Guest Stars: Betty Garrett, Ivan Dixon.
After an explosion, Kimble loses most of his memory. While a doctor urges him to turn himself in, a social worker locates the one-armed man.
The Cage (November 24, 1964)
Alias: Jeff Parker.
Occupation: Fisherman.
Location: Puerto Viejo, California.
Guest Stars: Brenda Scott, Tim O'Connor, Joe De Santis.
While dodging the advances of a beautiful girl whose father disapproves, Kimble's forced to remain in their fishing village after it's been quarantined..
Cry Uncle (December 1, 1964)
Alias: Pat Edmunds.
Occupation: No occupation - on the run.
Location: Donnivale (no state).
Guest Stars: Edward Binns, Brett Somers, Ron Howard.
After three foster-center kids offer him shelter, Kimble passes as the uncle of one of them - a troubled teenaged boy desperate to get out.
Detour on a Road Going Nowhere (December 8, 1964)
Alias: Stu Manning.
Occupation: Lodge desk clerk.
Location: Cheyenne, Wyoming.
Guest Stars: Lee Bowman, Elizabeth Allen, Phyllis Thaxter.
A robbed safe forces Kimble to flee a lodge. But the treacherous shuttle trip down the mountain - and an armed thief on board - prove even more dangerous.
DISC FOUR

The Iron Maiden (December 15, 1964)
Alias: Parker.
Occupation: Laborer/first-aid man.
Location: Southern Nevada.
Guest Stars: Stephen McNally, Nan Martin, Richard Anderson.
When a Congresswoman gets trapped in an underground shaft with Kimble and a work crew, their photo makes the newswire and is seen by Lt. Gerard.
Devil's Carnival (December 22, 1964)
Alias: No alias.
Occupation: Hitchhiker.
Location: Corona, Georgia.
Guest Stars: Philip Abbott, Warren Oates, Madeleine Sherwood, Strother Martin, Woodrow Parfrey.
In bayou country, Kimble gets picked up hitchhiking by a local. Unaware that he is also a fugitive, they are both promptly thrown in jail.
Ballad for a Ghost (December 29, 1964)
Alias: Pete Glenn.
Occupation: Handyman at roadhouse.
Location: Salisbury, Ohio.
Guest Stars: Janice Paige, Mark Richman, Paul Fix.
A well-known singer who reminds Kimble of his late wife promises she won't reveal his identity if he doesn't let anyone know she's terminally ill.
The DVD:
The Video:
Except for parts of Cry Uncle, which shows heavy damage to the print, including noticeable scratches, the full-screen, 1.33:1 video transfers for The Fugitive: Season Two, Volume One are as impressive as they were from Season One. Blacks are solid and velvety, and except for the expected grain and some scratches here and there, this is one of the sharpest looking transfers I've seen in awhile. Beautiful job again, from Paramount.
The Audio:
The "restored" Dolby Digital English mono mix has replaced the original music cues with new synth tracks, a deal-breaker with hard-core fans of the series...and that's all I'm saying about the matter, lest I get death threats again. Close-captioning is available.
The Extras:
Again, Paramount shows total disregard from one of the greatest TV shows ever produced, by including zero extras for this split-season set. That may be a deal breaker for potential buyers of the show.
Final Thoughts:
It's as good, or even better, than Season One. The Fugitive: Season Two, Volume One sees more action, more tension as Dr. Richard Kimble continues to slip through his backroads American nightmare, searching for the one-armed man who murdered his wife. Yet as Kimble continues to seek him out, his survival skills become more acute - and his Midwestern geniality rapidly gets left behind. This Kimble is becoming a hardcase survivor, and it makes for a fascinating turn for the series. The music substitutions, though, will turn off a lot of buyers. I highly, highly recommend this brilliant show, The Fugitive: Season Two, Volume One.
---
Paul Mavis is an internationally published film and television historian, a member of the Online Film Critics Society, and the author of The Espionage Filmography.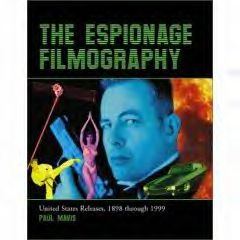 ---
C O N T E N T

---
V I D E O

---
A U D I O

---
E X T R A S

---
R E P L A Y

---
A D V I C E
Highly Recommended
---
E - M A I L
this review to a friend
Sponsored Links
Sponsored Links