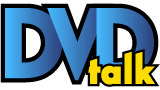 Alvin and The Chipmunks: The Alvinnn!!! Edition
List Price: $26.98 [Buy now and save at Amazon]
---
Hey, it didn't do anything for me, but the kids liked it. So go figure. Paramount has released Alvin and the Chipmunks: The Alvinnn!!! Edition, a two-disc "collector's set" (hmm...I don't think so) that features 14 episodes from The 'Munks' 1980s Saturday morning cartoon series on NBC. Kids who grew up on this particular TV version of the high-pitched singing rodents may find some nostalgic value here (I still prefer the '60s The Alvin Show), while young viewers will probably enjoy themselves well enough.
I've written before about The Chipmunks; specifically, their 1990 final season of this particular run on NBC, when the show was retitled The Chipmunks Go to the Movies (you can click here if you wish to read that review, but honestly, why bother). I wasn't too impressed with the results, but I thought perhaps this collection might fare better since it samples episodes from earlier seasons (when the stories might have been fresher). I can definitely say the shows included on Alvin and the Chipmunks: The Alvinnn!!! Edition are better than those last-season movie parodies...but that's not saying much.
Reviewing titles like Alvin and the Chipmunks: The Alvinnn!!! Edition can be excruciating for the faculty here at The University of DVDTalk. I know for a fact that Stuart Galbraith IV has been found hiding under his office desk when Editor and Dean John Sinnott walks the halls, looking for "volunteers" while passing out "kiddie DVD" assignments. Legend even has it that Phil Bacharach, David Cornelius, and Randy Miller III fashioned a make-shift rope out of their don robes to hang unseen outside their fourth floor dormitory window. These are desperate acts by good men, and should give you some indication of the lengths the teaching staff will go to avoid these marginal children's titles. And while Alvin and the Chipmunks: The Alvinnn!!! Edition isn't terrible to watch, it's difficult to fashion a piece around the viewing experience because...well, just because.
Let me elaborate. Alvin and the Chipmunks: The Alvinnn!!! Edition stinks. Now, not in a bad way, but for an adult, there's not much going on here. Let's be clear: these aren't the Looney Tunes. These aren't cartoons made by adults for adults (back when adults were fun, when they gambled and drank and swore and fooled around with no guilt), like those marvelous Looney Tunes creations. The shorts in the Alvin and the Chipmunks: The Alvinnn!!! Edition disc are...TV filler. They're time wasters. The people who made them aren't bad people, but obviously, nobody strived to make anything here that would entertain anyone over the age of 9 or 10.
Which is perfectly fine - if you're 9 or 10. Trust me; if I could get my 4-year-old to write this review I would, but the last time I tried it (for Garfield's Fun Fest), he screamed, "Poopie!" and ran off like a madman. My three "10-and-unders" liked Alvin and the Chipmunks: The Alvinnn!!! Edition. A lot. They laughed at the lame jokes. The younger ones danced around a couple of times to the Chipmunks singing '80s power ballads. And they kept asking to watch another one when an episode would finish. Do we really need to go any further with this? The two or three times I was amused by Alvin and the Chipmunks: The Alvinnn!!! Edition wound up being for all the wrong reasons. I didn't think anything could top Alvin singing the entirely inappropriate (for the situation) song, I Need A Hero ("Late at night, I toss and turn and I dream of what I need." Oh, Alvin!), until he showed up later in a suspicious leather-boy outfit (some animator had fun with that). My reaction was cynical, to be sure. There just wasn't anything in these cartoons to interest me.
But fair is fair: the show was designed specifically for kids - and not adults - and on that limited level, it apparently works. There are almost three hours of cartoons here, giving parents plenty of opportunities to pop this baby in the DVD player and have the kids zone out for an hour or so at a time. Of course, each of these shorts has a "message" attached to them (a very big concern back in the '80s for the TV police who didn't want kids to actually enjoy themselves with old hard-core Tom and Jerrys or The Three Stooges), so parents obsessed with rearing well-rounded, socially-conscious children (blech!) will no doubt delight in the banality and the zero appearance of cartoon violence in Alvin and the Chipmunks: The Alvinnn!!! Edition.
Here are the 14 shorts included on the two-disc set, Alvin and the Chipmunks: The Alvinnn!!! Edition.
DISC ONE




The Curse of the Lontiki (Season 1, 12th episode, December 3rd, 1983)

Alvin's foray into a surfing contest is motivated by winning a commercial endorsement - but cursed by an ancient Hawaiian tiki idol.
Mr. Fabulous (Season 1, 5th episode, October 15th, 1983)

Theodore is pushed into wrestling Ivan the Terrible...so Alvin can earn some extra money.
Unidentified Flying Chipmunk (Season 1, 6th episode, October 22, 1983)

Alvin gets the idea (after watching E.T. in an obvious plug by NBC for Universal) of dressing up Theodore as a space alien...for big bucks.
A Horse of Course (Season 2, 15th episode, September 15, 1984)

Alvin and the gang get a beat-up old nag as a race horse.
New Improved Simon (Season 2, 24th episode, November 17, 1984)

When Simon can't get to first base with a girl he likes, Alvin gives him a macho makeover.
Snow Job (Season 2, 22nd episode, November 3, 1984)

Alvin has to convince Johnny Colorado that he really is a star, so he can ski in Johnny's celebrity ski tournament.
Maids in Japan (Season 2, 23rd episode, November 10, 1984)

The Chipmunk's tour in Japan is a bust, so they decide to learn kabuki, to interest Japanese patrons.
DISC TWO




Every Chipmunk Tells a Story (Season 3, 32nd episode, October 19, 1985)

When Dave comes homes to a busted piano filled with pudding, he gets three different stories - from three different chipmunks - of what happened.
Romancing Miss Stone (Season 3, 28th episode, September 21, 1985

Alvin has a crush on his gorgeous school teacher.
3 Alarm Fire (Season 3, 29th episode, September 28, 1985)

Alvin and the boys decide to start their own fire department...with disastrous results.
Alvin's Oldest Fan (Season 3, 36th episode, November 16, 1985)

Alvin makes a big mistake when he treats his oldest fan very badly.
Chip Off the Old Tooth (Season 3, 29th episode, September 28, 1985)

Theodore has a loose tooth, but he's afraid of going to the dentist. So Alvin and Simon decide to help.
Whatever Happened to Dave Seville? (Season 4, 40th episode, October 4, 1986)

Dave is set to appear on an awards show...but the Chipmunks think a wax dummy of Dave should go instead.
Cadet's Regrets (Season 6)

The Chipmunks steal a secret weapon Jeep at their military camp.
The DVD:
The Video:

The full-screen, 1.33:1 video transfer for Alvin and the Chipmunks: The Alvinnn!!! Edition suffers from interlacing problems, as well as some dingy color. Dirt and scratches, minor, are apparent, but I doubt kids are going to notice any of this.
The Audio:

The Dolby Digital English audio track is big, fat mono - and it's reasonably clean and crisp. A note to Chipmunk addicts, however: there is a small typeface warning on the back of the DVD box indicating that some of the music selections have been changed for this DVD release (music rights, no doubt, playing a part here). Close-captions are included.
The Extras:

There are no extras for Alvin and the Chipmunks: The Alvinnn!!! Edition.
Final Thoughts:

Alvin and the Chipmunks: The Alvinnn!!! Edition is okay viewing for your under-10-year-olds (very under 10), but you'll be grinding your teeth...in your sleep. A rental is probably best.
---


Paul Mavis is an internationally published film and television historian, a member of the Online Film Critics Society, and the author of The Espionage Filmography.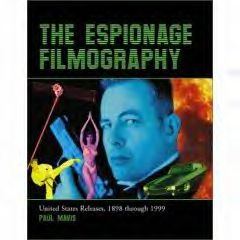 Sponsored Links
Sponsored Links