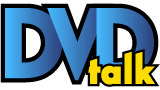 List Price: $34.98 [Buy now and save at Amazon]
---
Seeing filmmaker Ron Fricke's 1992 pan-global tone poem Baraka again for the first time in many years, I was struck by how much more complex it was than I recalled. In my muddled recollection, I'd lumped it with Godfrey Reggio's striking, but ideologically simple Koyaanisqatsi. I attribute this confusion, in part, to an overlap in subject matter and style. Both Baraka and Koyaanisqatsi consider the interrelationship of mankind and the natural world through the use of juxtaposed and frequently time-lapsed images, set to experimental scores, bereft of narration.



Ron Fricke had been cinematographer, co-writer, and co-editor on Koyaanisqatsi (1982), and thus shaped the look of that film and carried forward techniques and ideas developed there into Baraka ten years later. Yet, there's a profound difference between these films. Koyaanisqatsi is a polemic against the plunder of the environment, the exploitation of poor and indigenous peoples, and the regimentation of life in industrial and postindustrial economies. Though Fricke's Baraka is ideologically aligned with Reggio's Koyaanisqatsi, it revels in cultural and spiritual diversity and the wonder of the natural world to a far greater extent.



Like Koyaanisqatsi, Baraka includes horrific images of environmental degradation and human deprivation, yet the majority of the 96 minutes of Baraka is filled with breathtaking images of shrines, mystics, religious devotees, tribal and religious ceremonies, artistic expression, and natural wonders from 152 locations on six continents, all filmed in 70mm Todd-AO format.



As grand as Baraka is, it does walk a fine line between transcendent art and yuppie travelogue. Perhaps too frequently the images establish their subjects as the exotic "Other" and too infrequently are the images inclusive and universalizing. This doesn't necessarily diminish Fricke's message, but it does delimit it.




Presentation

The Blu-ray disc of Baraka comes in a flimsy cardboard case. The packaging is easily damaged and the configuration of the case requires the disc to slip in and out of the sleeve with direct frictional contact with the cardboard. While the decision to reduce the use of plastic packaging in a noble one, there are far better environmentally-friendly packaging alternatives available such as the sturdy, 100%-recycled cardboard slimline case used by Docudrama for its release of King Corn.



Video:

Encoded in 1080p/AC-1 @ 35 Mbps on a single 50GB dual-layer Blu-ray disc, Baraka looks flawless. Mastered using an 8K ultra high resolution scanner directly from 65/5p film elements, complete with intermediate digital restoration, the final product is breathtaking. Colors are lifelike, contrast is correct, and details are razor sharp without excessive edge enhancement.



Audio:

The DD 5.1 audio sounds very good, but the 5.1 DTS-HD Master Audio sounds incredible. I've never heard a 5.1 audio track sound as immersive as this one. Every sound was audibly distinct and perfectly reproduced. So lifelike was the sound, I was genuinely startled by an unexpected crash of thunder.



Extras:


The care taken with the quality of the content and presentation of the extras is outstanding as well. The substantial Baraka: A Closer Look (1:16:23) provides a tremendously informative look at the production of the film through interviews with Ron Fricke, producer Mark Magidson, composer Michael Sterns and others. Also included is a 7-minute featurette about the restoration of the film for DVD and Blu-ray disc. Both of these features are encoded at 1080p.




Final Thoughts:

Baraka, the first Blu-ray release from MPI Home Video, combines reference quality video and audio with top quality content. Whether Baraka is regarded as merely highbrow-travelogue or something more meaningful, it's a sublime film that everyone should see and that many collectors will want to own.
---
C O N T E N T

---
V I D E O

---
A U D I O

---
E X T R A S

---
R E P L A Y

---
A D V I C E
DVD Talk Collector Series
---
E - M A I L
this review to a friend
Sponsored Links
Sponsored Links