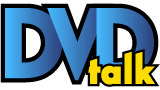 Coco Chanel & Igor Stravinsky
List Price: Unknown [Buy now and save at Anrdoezrs]
---
In much the same way that Hollywood had dueling Truman Capote biopics a few years ago, two different French films about fashion innovator Coco Chanel went into production last year. Unlike the Capote movies, the Chanel pictures cover much different ground. Last October's Coco Before Chanel, which starred Audrey Tautou as Chanel, depicted the designer's early life, prior to setting up her own shop, while the new Coco Chanel & Igor Stravinsky practically picks up right where its predecessor left off, looking at Chanel's life following her initial success and the death of her lover, Boy Capel.


Coco Chanel & Igor Stravinsky (a.k.a. Coco & Igor) opens in 1913 on the night that Stravinsky, played by Mads Mikkelsen (Valhalla Rising, Clash of the Titans), is premiering his new ballet, The Rite of Spring. In a dizzying, extended sequence, director Jan Kounen shows us this infamous evening, leading us from the backstage and out into the audience and back and forth as the crowd turns rowdy, shocked by the avant garde nature of the work. Coco Chanel almost meets Stravinsky that night, but he's in too much of a tizzy to take visitors.




Jump ahead seven years, past World War I (shown in a newsreel montage) and after the Communists have sent artists like Stravinsky and Sergei Diaghilev (Grigori Manukov) into exile. They end up at the same party as Chanel, and the impresario Diaghilev introduces the composer to the clothes designer. Sparks, as they say, fly. Chanel is played in Coco & Igor by Anna Mouglalis (Novo). The actress is slender and alluring, and though her character is in mourning over Capel's death in these early scenes, as Diaghilev rightly asserts, Mouglalis makes even grief look chic.


Being an admirer of Stravinsky's music, and also maybe sensing a kindred artistic spirit, Chanel invites him and his family to stay at her country home. Katarina Stravinskaya (Elena Morozova) is suffering from consumption, and the cramped quarters of a hotel room is no place for a man to compose in, much less to also house a family of six. Though normally too proud to take anyone's charity, Stravinsky has no choice but to accept Chanel's kind offer. He will continue to refine his masterpiece at her piano, and eventually, the pair will, shall we say, start making beautiful music together.




Coco & Igor is based on a historical novel by Chris Greenhalgh, who also worked on the screenplay with Jan Kounen and Carlo De Boutiny. The central story is of the love affair between these two creative people, but it's a step above the usual shallow theatrics of this kind of drama. These are two complicated individuals, both trailblazers in their chosen art, both headstrong. Between the two of them, Chanel is the more sympathetic character. Stravinsky is a bit of an enigma, seemingly as out of tune with his own desires as his critics suggest his music is with conventional orchestration. What drives him to cheat on his wife? How does he really feel about Chanel? Mikkelsen plays the music man as tentative, frustrated, struggling with his personal life as much as he is the notes he strikes on the piano. Indeed, the way he plays is usually a direct indicator of his mood.




On the other hand, though Chanel's motivations aren't simple, they are clear to the audience. She is compelled partially by her loneliness, but also partially by her obsession with perfection and even a need to have her art validated. The heaviest emotions in Coco & Igor come when Stravinsky dismisses her craft as being beneath his own. He doesn't recognize her work, even though her pursuit for a new and different perfume is equally as challenging for her as his music is for him. He explains that he is never quite sure how the music in his head fits together, and so too does she arrange fabric and scents for her own creations. Chanel No. 5 arguably had as much cultural impact as The Rite of Spring. Their triumph was intertwined even as the lovers pulled apart.


For as short as their romance burns, it does burn hot. Coco & Igor is a sensual movie, and the bedroom scenes are steamy. It's sensual in terms of its other visual delights, as well. The costume design is impeccable. Apparently, Karl Lagerfeld, current head of the house of Chanel, cooperated with the production, and it shows. Also stunning is the recreation of Coco's house. Each room is decorated with a specific motif, and production designer Marie-Hélène Sulmoni takes great care to get all the detail. I can't see how any artist wouldn't be inspired living in such a place!




Too bad that for all the heat, Coco Chanel & Igor Stravinsky fizzles a little in the end. The movie's natural conclusion is the debut of Chanel No. 5 and the public's embracing The Rite of Spring, and were the film to have ended there, it would have likely worked. Two great minds came together for a brief time, hit individual high notes in their fields, and then parted. Inexplicably, Kounen decides to tack a little extra on the end, taking us forward into the future to show us the aging Chanel and Stravinsky alone, wistfully dreaming of the other. I guess we are supposed to take from this that they were the great love of one another's life and a splendid romance was lost when they parted. None of the rest of the movie really supports this, however; Kounen grapples for sentiments he has no right to. Coco Chanel & Igor Stravinsky is good up until that point, and so this fumble doesn't really ruin it. It's just the final scenes take the movie out on a question mark rather than the heartfelt sigh I had been hoping for.
Jamie S. Rich is a novelist and comic book writer. He is best known for his collaborations with Joelle Jones, including the hardboiled crime comic book You Have Killed Me, the challenging romance 12 Reasons Why I Love Her, and the 2007 prose novel Have You Seen the Horizon Lately?, for which Jones did the cover. All three were published by Oni Press. His most recent projects include the futuristic romance A Boy and a Girl with Natalie Nourigat; Archer Coe and the Thousand Natural Shocks, a loopy crime tale drawn by Dan Christensen; and the horror miniseries Madame Frankenstein, a collaboration with Megan Levens. Follow Rich's blog at Confessions123.com.
Sponsored Links
Sponsored Links