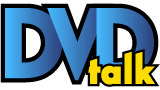 Fox // R // March 1, 2011
List Price: $39.99 [Buy now and save at Amazon]
---
The Movie:
I seem to recall a modicum of hype for Love and Other Drugs upon its cinematic release that Anne Hathaway might be the recipient of some Oscar buzz. But what surprised, nay, delighted me is the performance that her counterpart turns in for the film, one that is the biggest takeaway for me in a film that's a pleasant surprise for the most part.
Based on the book "Hard Sell: The Evolution of a Viagra Salesman" by Jaime Reidy, Edward Zwick (Defiance) co-wrote the film adaptation that he went onto direct. In it, Jaime Randall (Jake Gyllenhaal, Zodiac) is an attractive, smooth-talking sales representative for Pfizer who has a way with the ladies. He is groomed for upward mobility by Bruce (Oliver Platt, Frost/Nixon), and knows the only way for success is to persuade Dr. Knight (Hank Azaria, The Simpsons) to start selling the drug Zoloft. One day as part of sitting in with Knight during a patient visit, he meets Maggie (Hathaway). Maggie bristles at Jaime's abrasiveness (to say nothing of the fact that he was in the room when she opened her blouse to the Doctor), but he becomes interested by and enamored of her, and wants to start a relationship with her, despite her many attempts to rebuff him, since she feels her Parkinson's syndrome may become an obstacle in the relationship down the road. As Jaime's business continues to explode with the arrival of Pfizer's Viagra to the market, he wonders if he can still keep the success and the girl at the same time.
The story itself is told conventionally, boy meets girl, girl does not take boy seriously but screws boy's brains out nonetheless. However, the story is told in such a way that keeps you remarkably engaged. This is due to Gyllenhaal's performance, which is equal parts charm, sensuality and even a little physical comedy. I've been trying to put my finger on what made his role good, and it's as if his work in the film is a slightly more modernized version of John Ritter's work, with a couple of minor wrinkles. He gets the laughs, he plays the physical part of his role well, and while the romantic element of his performance lacks a little, there is enough raw ability there to make him a solid leading man. His chemistry with Hathaway is excellent, they both bring better than average efforts to the roles. They also are given the chance to play off of other actors who have been in their fair share of similar films like Platt and Azaria, not to mention Judy Greer (27 Dresses), who plays Dr. Knight's assistant Cindy, and Jaime's brother in Josh (Josh Gad, 21), who totally channels the funny parts of Jack Black without being so...Jack Black.
With all of this funny going on (and there is a lot of funny, most of it with, some without the stars), the story starts to show signs of fatigue and aging in the second act before starting to crumble in the third. There is simply a lack of personal believability of Hathaway as the "free-spirit who is aware of what the disease she has will be giving her, so live life to the fullest and not get bogged down by a relationship" female lead. She has got the charm and the beauty, but not the gravitas. And as far as the ending goes, let's just say it was rather conventional for the genre and a little bit of an insult, considering we'd been seeing something a little better than that for more of the 112 minutes of Love and Other Drugs.
And yet, I would still watch a romantic film that had Jake Gyllenhaal as the star. Not because I have some sort of hetero man crush (which I might), but because he is only going to continue in the role and do well, and he was a welcome change of pace from other male leads in countless romcoms that I have seen before. He actually tried and gave a damn, which was the biggest surprise in the film for me.
The Blu-ray Disc:
The Video:
Love and Other Drugs is presented in 1.85:1 high-definition widescreen using the AVC codec, and the results are impressive. Individual face and body hairs are easily discernible, even during a scene where both Maggie and Jaime are in the cold and breathing, their breath looks sharp in the image. There is lots of background detail and the black levels are consistent and provide a solid contrast for the film. Flesh tones look vivid without over saturation and the overall image quality for this film (four months out of its cinematic release) looks excellent.
The Sound:
DTS-HD 5.1 Master Audio surround for the feature. You get its presence announced early on when Jaime hooks up with a customer at the electronics shop he works at, when the speaker they are on pulsates a nice crisp sounding bass tone. Otherwise, the dialogue is strong and does not bleed over into the other channels, speaker panning and directional effects are not abundant, but sound clear and without chirping or other distortion matters. I didn't have to adjust the volume too much during the viewing, it as solid material.
Extras:
Three deleted scenes (7:31) certainly could have taken the film into a decidedly more negative tone if they were included, but it is interesting to see them here. "An Actor's Discussion" (8:00) features Gyllenhaal and Hathaway talking about their approach to their roles and their thoughts on the story and working with one another. Zwick recalls an in-between takes moment among the two that he thinks covers how they work with each other, and it is an interesting story. "Beautifully Complex" (2:57) features Hathaway as she talks about her character and Maggie's evolution in the film, while "Reformed Womanizer" (3:34) is essentially the same segment but from Gyllenhaal's perspective. "Selling Love and Other Drugs" (3:10) features the cast and crew discussing Reidy's book and includes interviews with the author and he talks about life as a pharmaceutical salesman. The trailer (2:25) is next, and there is some BD-Live enabled content, including an IMDB look-up mechanism for the film and something called "Jake's Favorite Scene," where Gyllenhaal talks, well, his favorite scene and why that scene symbolizes his appeal for the film. A second disc houses a digital copy for those who wish to see the many shots of female nudity on their computer device of choice.
Final Thoughts:
Love and Other Drugs might be remembered more for the excellent work by Jake Gyllenhaal (and his chemistry with Anne Hathaway) than anything else, and it's a shame because the story had some promise to slightly transcend the traditional romantic comedy constraints. It is definitely worth watch to see the stars' performances and how Jake's expanded his game, but otherwise I wouldn't hang onto this long.
Sponsored Links
Sponsored Links