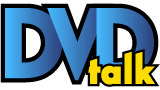 List Price: $29.95 [Buy now and save at Amazon]
---
THE FILM:
Please Note: The images used here are taken from promotional materials, not the Blu-ray edition under review.

An old-fashioned, progressive social-problem film, Mario Monicelli's energetic, down-to-earth 1963 strike drama The Organizer combines the lyrical beauty of socialist realism with a Neorealist tough-mindedness of sensibility, avoiding the much-maligned slack reductiveness in plot and characterization that often goes along with the visual beauty of socialist-realist works. Its point of view is unmistakable (workers=oppressed, owners=oppressors), but it never works in broad enough stereotypes or takes nearly enough for granted that it becomes dismissible as mere sledgehammer propaganda. Monicelli (Big Deal on Madonna Street and his co-screenwriters, Agenore Incrocci and Furio Scarpelli, know the importance of individuating their proletarian/activist characters so that they become much more than cinematic symbols of a working-class "type"; they understand that the contentions and ambivalences within any group or class is not only a reality that should be acknowledged by any truly socially-aware picture to avoid reducing the members of said class to an implausible, dull, ennobled monolith, but also a rich seam of potential dramatic conflict that can make for an involving, nuanced, unpredictable story while at the same time reminding the audience of the class struggle in a compelling way.
The Organizer takes us back to the early years of industrialization, the still-virgin territory of factory labor and mass production; the setting is a textile factory in Turin, Italy circa the late 1800s, and the surrounding slums where the work force resides. We start from those impoverished flats, with 14-year-old Omero (Franco Ciolli) getting up early, scolding his younger brother about getting to school, and then venturing out onto the muddy streets, where he joins the streams of fellow workers flowing toward the factory for their standard 14-hour day. Inside (with an actual, wonderfully period-designed and shot actual factory as the set), Monicelli shows us the wide view of the factory floor and the row upon row of machines and workstations before getting us in closer and closer to the steam-saturated, endless, brutally repetitive process of men and women trying to keep up with the relentless machinery in order to maximize production and profit. (Here and throughout, cinematographer Giuseppe Rotunno delivers on the promise of combined documentary-like realism and more refined, shaped portraiture of working-class life implied from the beginning with the montage of Walker Evans-like stills that runs under the opening credits.) Work grinds to a halt when an older laborer, Mondino, gets his arm caught in his machine (which will cost him his hand), and so our story begins: As the sobered, always-exhausted workers take up a collection in the hospital on behalf of their fallen comrade, who is certainly not the boss's or managers' concern now that he's not making them money, they realize that a 14-hour workday -- with one brief lunch break and no financial safety net for the very frequent dismembering or even deadly accidents guaranteed by such draining, dazing overwork -- is unfair and detrimental to their interests. They decide to send a contingent -- Pautasso (Folci Lulli), with his hot temper and bull's physique; the more modest-appearing Martinelli (Bernard Blier); and, to represent the unequally-regarded but resilient women workers, Cesarina (Elvira Tonelli) -- to their manager, Mr. Baudet (Vittorio Sanipoli), to politely request a reasonable reduction in hours.
This, of course, only goes to prove the naïveté of these very inexperienced, spontaneous labor activists, and the swift and glib manner in which their concerns are summarily dismissed by Baudet leads to an escalation in their defiance. An unpermitted truncation of the workday is then planned, with Pautasso designated as the one who will risk pulling the whistle an hour early, but the workers' lack of unification, boldness, and organization skill leaves Pautasso hanging out to dry and penalized (not to mention violently enraged) when his comrades give in to their fear and the intimidation of the bosses, failing to follow through on the plan. Just when it seems like all solidarity and opportunity to effect change in the wake of the accident will be lost, who should tumble off of a passing train into the chaos but professor Giuseppe Sinigaglia (Marcello Mastroianni), a communist intellectual on the run from the law after participating in a demonstration that the police cracked down on? The one big boost the textile workers need, both in terms of ideas and action, would seem to have fallen into their laps. The professor has been sent, via a sort of Red underground railroad, to Turin and the aid of Mr. Di Meo (François Périer), a schoolteacher and fellow communist who spends his evenings holding night classes for those of the mostly illiterate factory workers still awake enough to try to learn; as the visitor quickly becomes aware of what's going on, he falls naturally into walking his talk and aiding the oppressed workers, riling them with his ability to articulate their needs and the injustices they're suffering. He even manages to convince some outlying naysayers -- the single, surly Raoul (Renato Salvatori), an aware but defeatist young man who can't see why he should waste his time on an impossible cause when he could be chasing his comely female coworkers; and Niobe (Annie Girardot, Dillinger is Dead), the grown daughter of one of the factory's wage slaves who has flouted conventional morality to become a prostitute, taking the one way available out of a certain future of impoverished misery, a situation the professor nonjudgmentally understands, enabling him to offer her a true respect and affection to which she's unaccustomed.
Professor Sinigaglia's involvement in their struggle, despite numerous arguments and setbacks with owner resistance/sabotage and the underhanded use of other, also desperate workers from the next town over as scabs (the most interesting of these digressions being Salvatore, a Sicilian immigrant worker even worse off than his colleagues, who presents them with the difficult and morally ambiguous choice between enforcing solidarity by making him strike along with them or allowing him to return to work so that his hovel-dwelling family won't starve), leads to a real strike action and, ultimately, a demonstration and military crackdown that ends in tragedy, crushing the movement, forcing Raoul to become a political refugee like the professor, and restoring the "order" of the labor relations (or lack thereof) favored by the bosses and owners. The last thing we see before the closing "FINE" comes up is a fresh group of wage slaves entering the factory grounds; the last one in before the gates are closed, prison-like, is a little boy who we realize is Omero's little brother, who has now given up on the educational prospects his brother had needled him about to succumb to the immediately practical necessity of providing much-needed income to his family.
The film's one glaring oddity is its failure to even attempt humanization of the villainous managers and boss characters, who all have mustaches you expect them to start twirling at any moment and are barely more sophisticated or subtle than the same sort of cartoonishly caricatured figures Eisenstein used in Strike (and without the excuse of having such content demanded by Soviet authorities). But when it comes to the more sympathetic side, Monicelli and Rotunno don't need to dramatically or visually overemphasize the plight of the workers or reduce them to one-dimensional martyrs, either to enhance the already-convincing justice of their endeavor or to reinforce the depth of the loss when it is crushed under overpowering, stacked-deck, murderous opposition. It's in focusing not just on the righteousness of his characters' convictions but on their flaws, foibles, and vulnerabilities -- Pautasso's pigheadedness, Salvatore's eminently understandable subservience, Niobe's materialism, the professor's overly abstract idealism and faint haplessness (though not even an academic-looking beard designed to look a bit staid and silly and a bedraggled wardrobe of rumpled suits and baggy long underwear can conceal Mastroianni's storied handsomeness) -- amid the nitty-gritty, food-and-shelter-focused, argumentatively loving milieu created and captured so adroitly (along with Rottuno's work, Mario Garbuglia's fantastic production design lends the film a powerful visual dimension) that Monicelli most effectively makes us feel the urgency of the workers' cause, the suspenseful precariousness of their actual chances at winning any empowerment through their vital, dangerous fight. The Organizer may have its propagandistic element (as, in the end, a great many films do when you look closely enough), but the story it tells is true, both in the literal, historical sense and the moral/philosophical one, and Monicelli's way of telling it finds and develops all of the complex virtues of story and character that can come along with, and are perhaps even necessitated by, the political point of view he's dramatizing with such unexpected sensitivity and finesse.
THE BLU-RAY DISC:

Video:
The AVC/MPEG-4, 1080/24p transfer, preserving the film's original 1.85:1 theatrical aspect ratio, is very nicely done. The contrasts of Giuseppe Rotunno's black and white cinematography are beautifully and faithfully rendered, good celluloid texture has been retained, and there is no aliasing or edge enhancement. (The several moments of jerking/unintended split-second jump-cutting in the picture appear to be tiny flaws in the otherwise excellently preserved print and not due to the transfer process, and are in any case very isolated incidents, almost imperceptible in how quickly they flash by.)
Sound:
The uncompressed PCM 1.0 monaural soundtrack (in Italian with optional English subtitles) gives us the film's sound with a fidelity that's as precise as possible. The sound design itself is modest (and, as always in Italian pictures of the era, the actors' voices have been post-dubbed), but there is no noticeable hiss, distortion, or imbalance that mar the clarity of sound at any point.
Extras:
--A 10-minute interview with director Mario Monicelli conducted in 2006, in which the now venerable old man of Italian cinema talks about the film in the context of the formerly disreputable commedia all'italiana genre his works were categorized as, tracing that popular, "vulgar" strain of cinema, convincingly enough, all the way back through Italian culture to The Divine Comedy.
--The film's U.S. theatrical trailer, which disguises the film's foreignness with a carnival-barking American narrator declaiming press accolades in lieu of any non-English dialogue; it's a much better lesson in how foreign films were marketed at the time than a good-faith indication of what the film actually is, but interesting nonetheless.
--A fold-out booklet featuring an essay by J. Hoberman (always worth reading any way you can get him, and he of course has many informed, astute, and witty things to say on this particular film, which is right up his historically-aware alley).
FINAL THOUGHTS:
An ideological drama that remains warm, complex, humane, and funny (all the more effectively making its point about working-class solidarity and the unending conflict between basic human needs and profit), Mario Monicelli's The Organizer combines many of the best attributes of a well-researched period/historical drama and a committed Neorealist observation of work, family life, love, and death. Marcello Mastroianni is utterly endearing as the idealistic, hapless "subversive" professor on the run from unjust persecution who finds himself organizing the labor force of a Turin textile factory, helping the workers articulate their grievances against the relatively new, unregulated industrialization (the film is set in 1881) that, they're beginning to realize, makes them powerless, disposable, and vulnerable to loss of life and limb. Mastroianni's performance is at the center of an inner ring of fine supporting players (most notably Annie Girardot as the prostitute whose vocation he understands as an inevitable byproduct of capitalist hierarchy, and with whom he falls in love) and an outer firmament of nonprofessional actors who, with their work-toughened, real-life personae, refine our understanding of what "character actor" actually means. The film's politics are never in doubt, but Monicelli, along with the beautiful meld of reportage/vérité and elegantly choreographed camera achieved through Giuseppe Rotunno's excellent black and white cinematography, gives everything a naturalistic air that lets even the film's more elaborate, grandiloquent, or emblematically tragic moments breathe in a way that circumvents any threat of piety, oversimplification, facile romanticization, or preachiness.
The film could rightly be called propaganda, but on the most basic, entertaining level, Monicelli is just skillfully offering us the simple dramatic pleasures of seeing flawed, struggling people we care about attempting to overcome their differences and surmount an obstacle they have in common. Whether the fact that The Organizer's instantly engaging and moving storytelling seems to be the natural result of the teller's self-professed leftist/humanist orientation -- with the film's politics and its compelling narrative a perfect fit requiring no additional shoehorning or awkward manipulation to gel together -- is due more to Monicelli's filmmaking talents or the burning yet wryly down-to-earth social conscience that animates them will be up to each viewer to decide for themselves. But whatever the verdict, few will be able to resist The Organizer's power to involve us in the righteous struggle it depicts, or to deny that they have been captivated by its remarkably smooth tonal blending of generosity, conviction, pragmatic wisdom, and empathy-driven emotion. Highly Recommended.
---
C O N T E N T

---
V I D E O

---
A U D I O

---
E X T R A S

---
R E P L A Y

---
A D V I C E
Highly Recommended
---
E - M A I L
this review to a friend
Sponsored Links
Sponsored Links