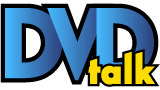 Going Clear: Scientology and the Prison Of Belief - The HBO Special
Other // Unrated // October 6, 2015
List Price: $34.95 [Buy now and save at Amazon]
---
The Movie:
In a short period of time, I've discovered that the film Going Clear is a film that is my default setting. If it is on television and nothing else is on, I will watch it. Part of me perhaps thinks that it is surreal that such things could occur from some people, but part of it might be the fascination of what people are willing to undertake or ignore just to see a larger cause furthered. And in the film, few documentarians do a better job of illustrating it.
The film is based on the book of the same name by Lawrence Wright, and adapted into a film by Alex Gibney (The Armstrong Lie). For those unfamiliar with the film and at this point it is hard not to be (it was the second-highest watched documentary on the HBO network in a decade, and was nominated for 7 Emmy awards), the film examines the beliefs of the Church of Scientology and its founder, L. Ron Hubbard. It looks at how Scientology attracts and attracted followers, be it more anonymous followers, or those such as Academy award winner Paul Haggis (Million Dollar Baby), interviewing almost a dozen former members.
Wright's book is somewhat massive and all-encompassing, interviewing more than 200 former members of Scientology and to a degree, the film uses the same type of exhaustion in its storytelling, and also uses some film that could be categorized as bizarre. A promotional half-hour film of key Scientologist and movie star Tom Cruise is shown in the film, and it is film that most of us with an internet connection have seen before and will no doubt see again. But it also includes film of a Cruise birthday celebration on a Scientology yacht. Another unrelated scene shows Scientologists (including some who have since left the Church and surface as interviewees in Going Clear) appear in a promotional music video that is at attempt to further serve the cause. The lengths and breadths that Gibney has found this material is undeniably impressive.
Less about the type of material Gibney finds for Going Clear, the film does a superb job showing the origins of Scientology and its rise in economic power, but also examines some of the tactics that Scientology employs on dissenting voices to it, tactics that Hubbard originated, but his successor David Miscavige uses frequently. Miscavige's use of physical and psychological assaults on close aides or lesser-notable members of the Church was a source of discontent that drove out Miscavige's top lieutenant in Marty Rathbun and the Church's main spokesperson in Mike Rinder. Seeing their recollections of their time in the church, and some of the things they had to do and the treatment they were subjected to after leaving the Church is amazing.
The film does a convincing job of showing Miscavige's relationship to two of its most public faces; the first in John Travolta (Pulp Fiction) is shown as more of a conflicted person, one who perhaps had some conflicted feelings in terms of his thoughts on the Church, but nevertheless has continued to serve it, to avoid personal ramifications. The second and larger face is Tom Cruise is far more devoted to the Church and its virtues, and Miscavige does not hesitate to use any resource at his disposal to cater to Cruise's whim's, be it customizing Cruise's cars, motorcycles or planes, or using the Scientology Sea Org staff as slave labor for events that focus on Cruise. Mascavige has to be aware of the gravitas that Cruise possesses as a public relations tool for Scientology, whether Cruise is aware of this remains to be seen, though the film seems to show he has less remorse about the Church than Travolta might.
Throughout Going Clear, Gibney shows us the allure of the Church, the tactics, and also the regrets that most of those interviewed for the film share. Haggis does the best job of everyone in explaining these regrets. Most everyone uses Going Clear to describe the movie and the book; but the second half of the title, …And the Prison of Belief is told just as effectively, perhaps more so. If you want an interesting exercise, watch Going Clear and closely watch how the film tells its story, and then watch All or Nothing At All, Gibney's two-part, four-hour long documentary on Frank Sinatra that aired on HBO several months later. The contrast in style just in these two productions alone make it clear that Gibney may perhaps be the best active documentary filmmaker going in movies today, and Going Clear makes it hard to dispute the case.
For as much talk that surrounded Going Clear leading up to the film's premiere, it matched it easily, drawing you in with some sensationalism and then following it up with substance and human tragedy that make it compelling viewing, and remains the best documentary of 2015 that I have seen.
The Blu-ray:
The Video:
1.78:1 widescreen and looks quite nice. It juggles a variety of film sources and formats nicely and without concern. When you get to the interviews that Gibney did shoot, the images are crisp, clean and have a fair amount of detail to them. It looks solid on the various HBO viewing platforms and looks just as good on Blu-ray.
The Sound:
DTS-HD MA 5.1 surround for the disc. Dialogue all sounds clear and little dynamic range in the rear speakers or in the subwoofer, but everything sounds as well-balanced and consistent when it did when HBO first aired it. Again, no muss, no fuss.
Extras:
Nada.
Final Thoughts:
A challenge for a film, documentary or otherwise, when it comes to discussing real-life events and/or luminaries, is the issue of redundancy in subject matter, and reinvigorating it so it doesn't seem repetitive. Not only does Going Clear accomplish this, but also shows you that for whatever you might have known about Scientology going into the film, Going Clear illustrates that things are far more dire and brutal that anyone without an insight into the Church could have imagined. Technically the disc is without complaint, though I would have enjoyed some bonus material to go with it. If you haven't seen it, please do. If you have, see it again to appreciate any nuances you might not have gotten the first time.
---
C O N T E N T

---
V I D E O

---
A U D I O

---
E X T R A S

---
R E P L A Y

---
A D V I C E
Highly Recommended
---
E - M A I L
this review to a friend
Sponsored Links
Sponsored Links