THE FILM: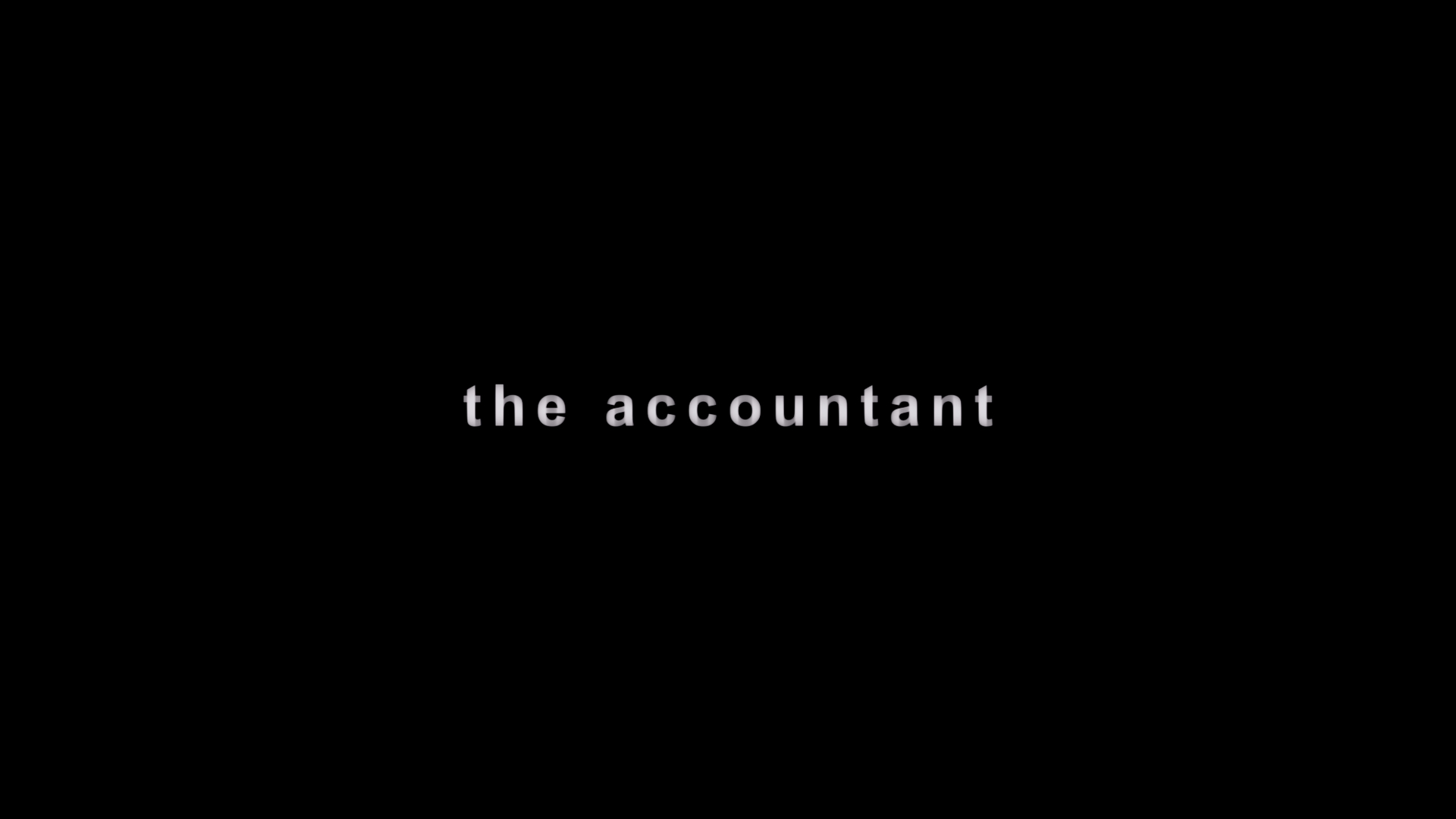 Click an image to view Blu-ray screenshot with 1080p resolution.
I did not expect autism to be so tied to the plot of The Accountant, an uneven dramatic thriller from director Gavin O'Connor. Ben Affleck plays Chris Wolff, an autistic accountant with extraordinary mathematical abilities. Without much explanation, the film moves Wolff from a nervous, tormented boy whose condition drives his parents apart, to a successful business owner and accountant to dangerous international criminals. That is the story I wanted O'Connor and writer Bill Dubuque to pursue, but The Accountant instead focuses on Wolff's work with a robotics company. A young in-house accountant, Dana Cummings (Anna Kendrick), uncovers large discrepancies in the company's books, and Wolff comes in to pinpoint the parties responsible for the multi-million-dollar leak. Someone does not want that to happen, of course, and Wolff and Cummings are thrust into a dangerous cat-and-mouse chase. The film provides enough superficial action thrills to pass the time, and this is certainly an interesting performance from Affleck. Although the opening minutes promise a better film, The Accountant becomes another "rent and forget" thriller from O'Connor.
Although his Warrior is an exception, director O'Connor continues to churn out unremarkable, easily digestible thrillers with strong casts like Pride and Glory and Jane Got a Gun. I'd call him a studio director for hire if his projects had not been released by numerous distributors across Hollywood. The problem here is not solely the director, and Dubuque's script is largely to blame. The Accountant at first fooled me into thinking I was watching a truly unique thriller, with a challenging protagonist and a decidedly intellectual bent. But once the film draws its hand, it is very easy to read all of its cards. After the midway point, The Accountant sputters along toward an obvious, anti-climactic ending that neuters much of the previous intrigue. A strong supporting cast, including Jon Bernthal, J. K. Simmons and John Lithgow, is largely wasted.
Affleck certainly commits to the performance. Wolff is distant, socially awkward and unintentionally callous, and resorts to a sort of self-flagellation coupled with sensory torture to level his head at the end of the workday. Kendrick's Cummings is the bubbly, talkative yin to Wolff's yang, and the pair has about as much chemistry as you might expect given the awkward setup. The only real clue as to how Wolff become involved with such unscrupulous folks is that his father (Robert C. Treveiler), believing Wolff must face the world head on to overcome his condition, taught him martial arts, sharpshooting and military discipline on their international travels during his youth. Cut to the present, and the Treasury Department's Ray King (Simmons) and Marybeth Medina (Cynthia Addai-Robinson) have evidence of Wolff's crimes, and are interested in his involvement with the robotics corporation led by wealthy siblings Lamar and Rita Blackburn (Lithgow and Jean Smart, respectively). It is quickly revealed that this is another assignment from Wolff's unseen handler, who phones him with instructions and speaks with a digital disguise.
Things move along rather well for the first half of the film's 128 minutes, but the mystery quickly dissipates when Wolff and Cummings get on the same page. The ultimate reveals are not particularly interesting, but they are something I forecasted several miles out. I wanted to know more about Wolff and how he learned to steady his hand and temper enough to work with dangerous criminals. The man has an Airstream full of guns and an original Pollock, but the ticks are there just below the surface. A lot of ideas and implications get thrown into this cinematic casserole, but The Accountant is served up distinctly undercooked. O'Connor again proves serviceable behind the camera, but neither the action nor the suspense is particularly involving. Affleck's performance is unique and mostly impressive, but he is saddled with a very dodgy script. With such an uneven presentation, The Accountant is a rental at best.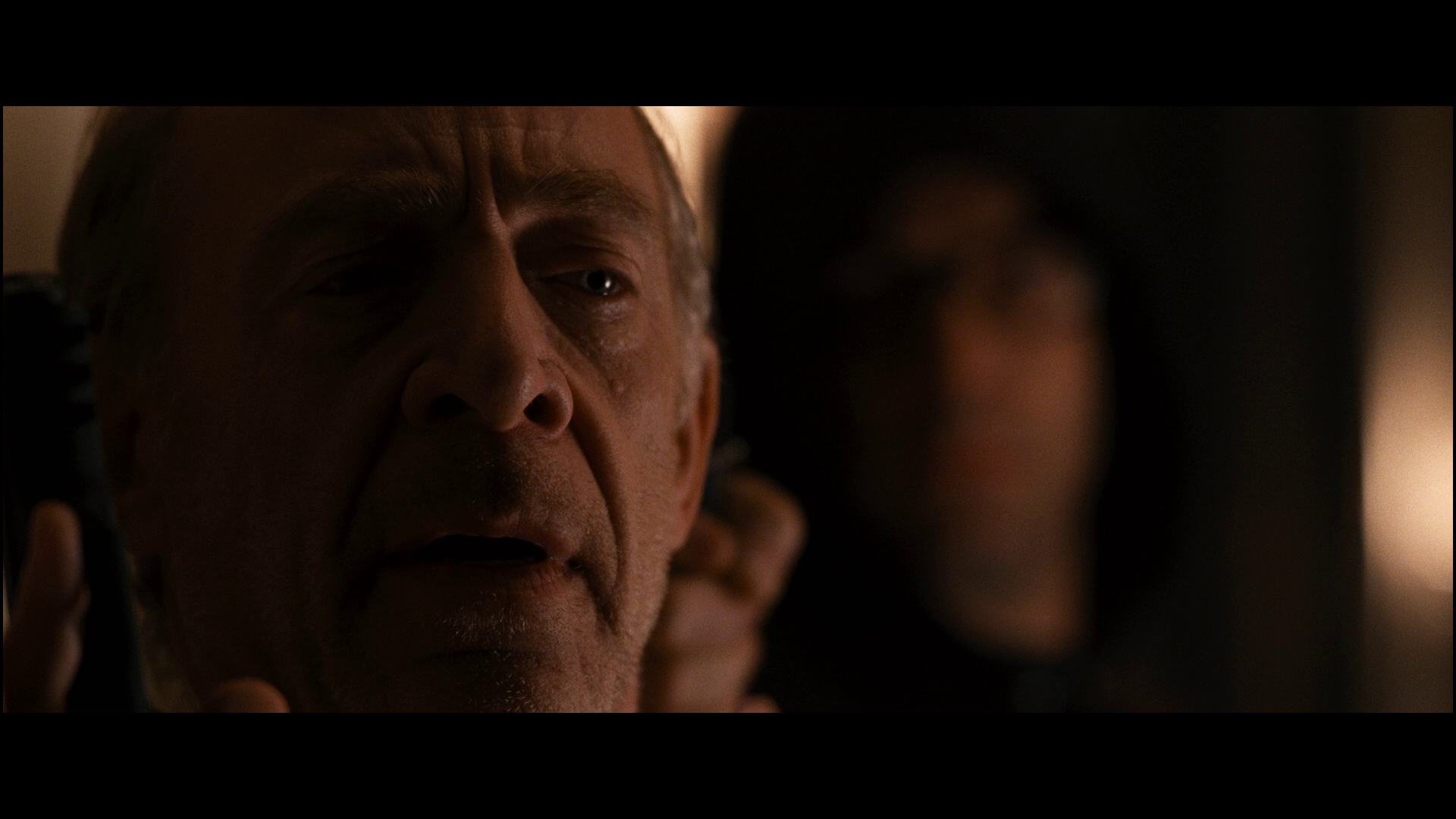 THE BLU-RAY:
PICTURE:
I suspect the 2.40:1/1080p/AVC-encoded image replicates the theatrical presentation. This is not a flashy film, and the cinematography by Seamus McGarvey is muted and a bit flat. Hints of softness creep into the image, but sharpness and clarity are largely good. Fine-object detail is impressive, particularly within the robotics company's conference room and Wolff's getaway trailer. Colors are restrained but nicely saturated, and skin tones appear accurate. Black levels and shadow detail are good, and I noticed only minor aliasing in several wide shots.
SOUND:
The 7.1 DTS-HD Master Audio mix is effective, with clear, expertly balanced dialogue that is layered amid a pleasing score and some occasionally pounding action effects. Ambient effects like crowd noise and wind surround the viewer and never distract from the dialogue. When Wolff shoots his long gun, the bullet sears across the sound field and the subwoofer's response is blistering. Close-range fire and hand-to-hand combat is similarly aggressive. A 5.1 DTS-HD Master Audio mix is also included, as are French, Spanish and Portuguese lossy 5.1 Dolby Digital mixes and a host of subtitles.
PACKAGING AND EXTRAS:
This two-disc "combo pack" includes the Blu-ray, a DVD copy and an UltraViolet HD digital copy. The discs are packed in an eco-case that is wrapped in a flat slipcover. You get three superficial featurettes that are far from essential viewing: Inside the Man (10:38/HD) discusses the Wolff character; Behavioral Science (8:04/HD) focuses on the realities of autism; and The Accountant in Action (7:14/HD) sees the film's cast and crew shooting some of the stunts.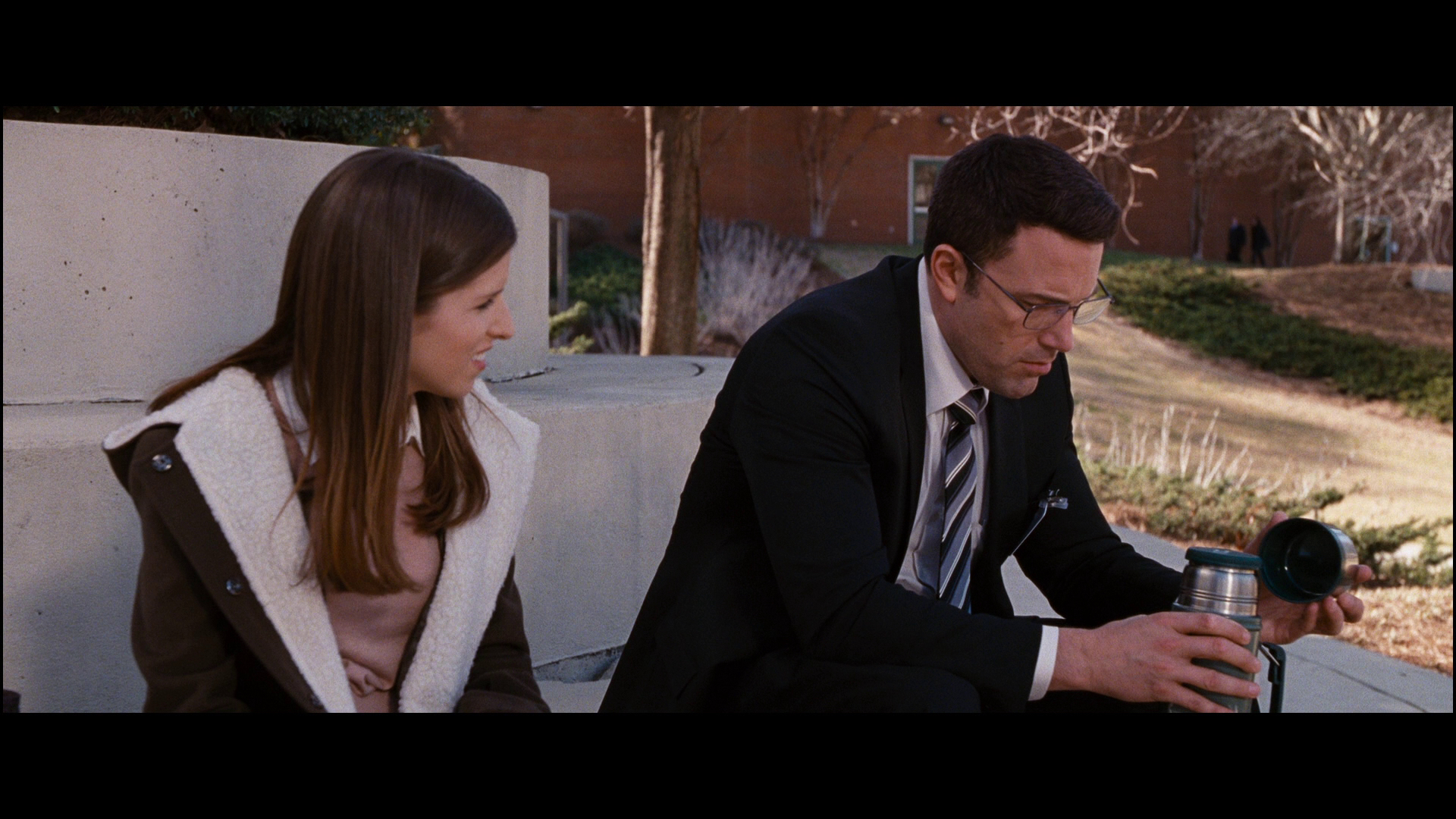 FINAL THOUGHTS:
Although it has an interesting premise and features a unique performance from Ben Affleck, director Gavin O'Connor's The Accountant winds up a forgettable, muddy action thriller that reveals its hand far too early in the game. The Blu-ray is technically impressive but only offers superficial bonus features. Rent It.
Additional screenshots: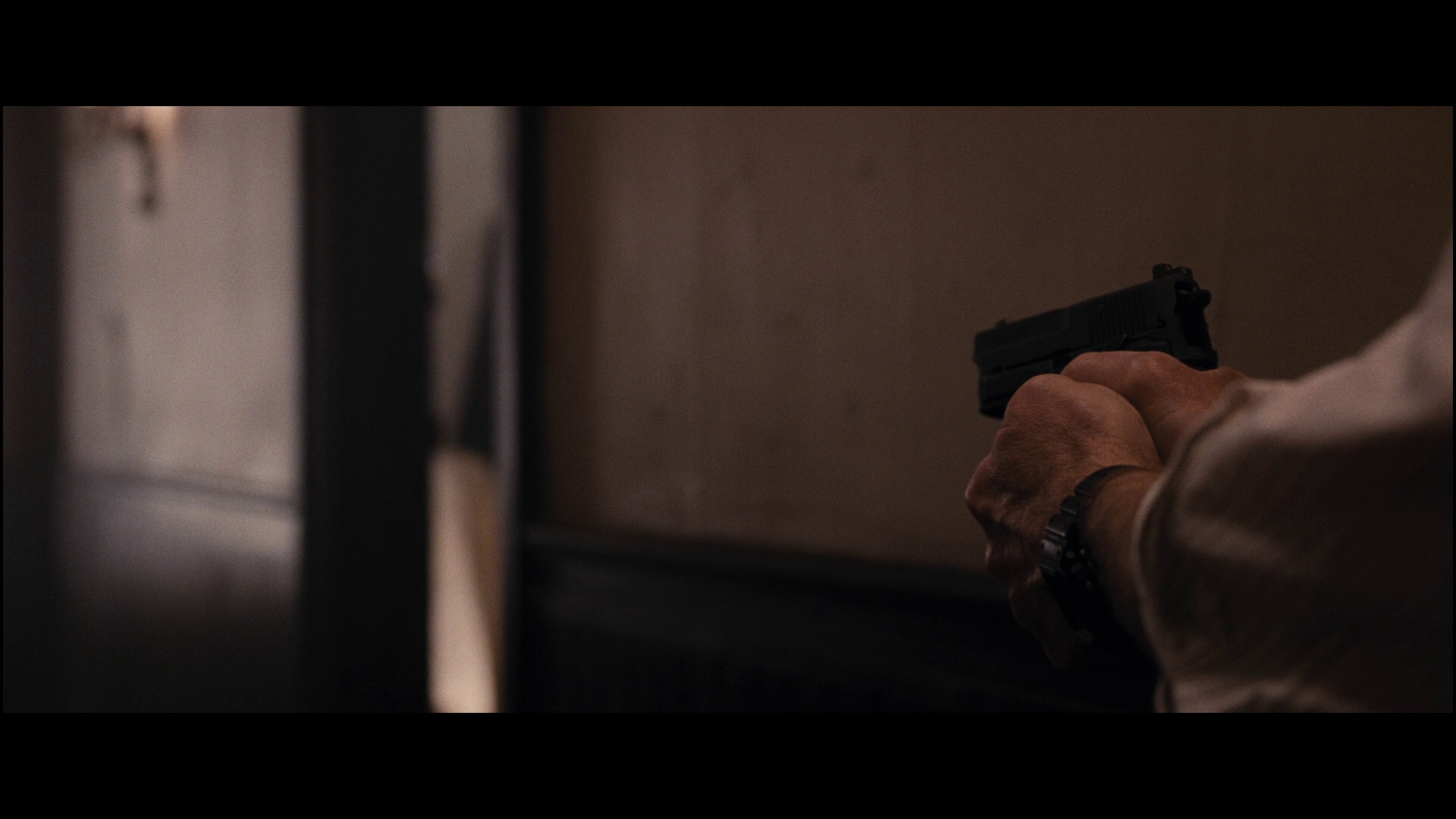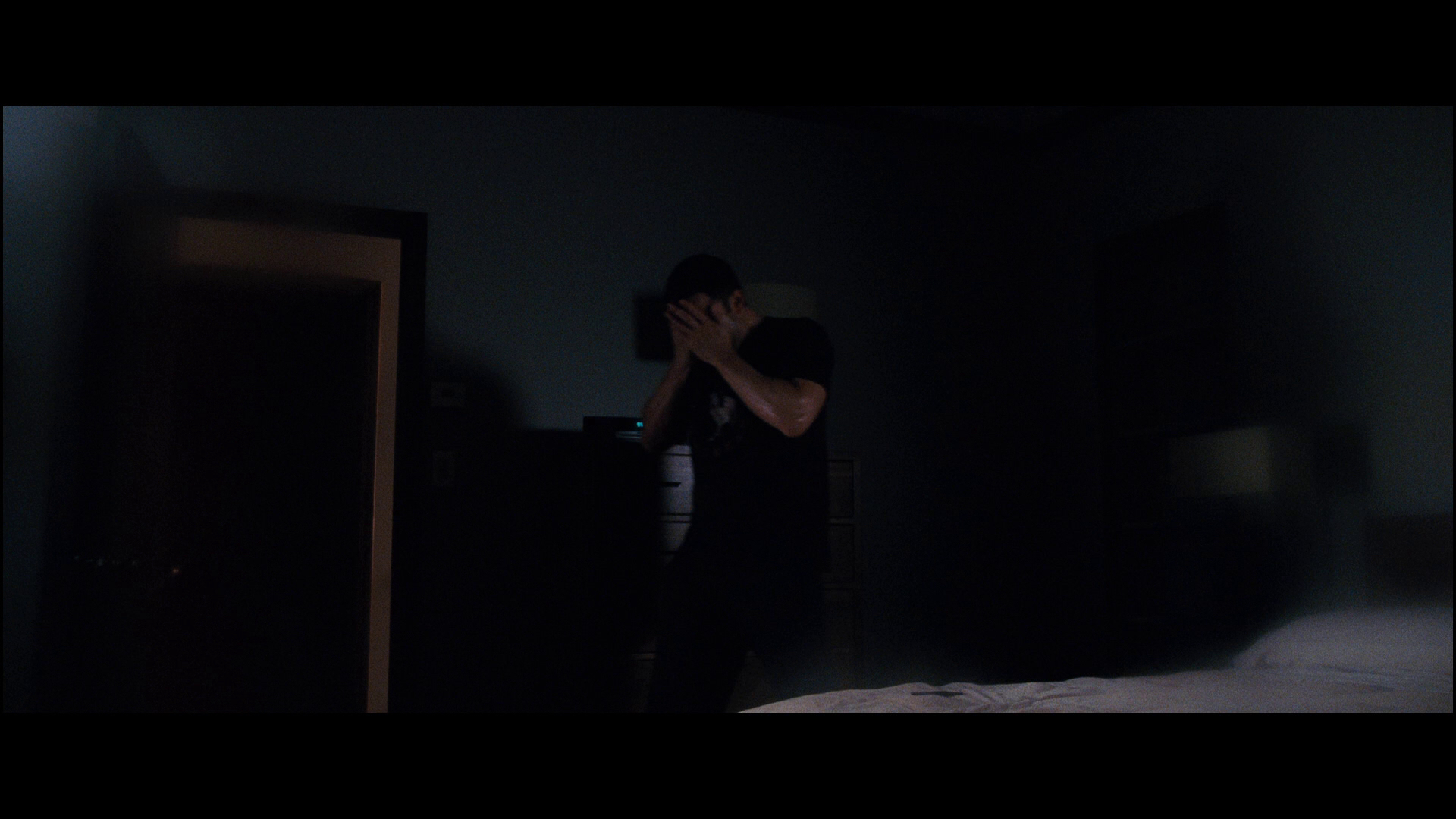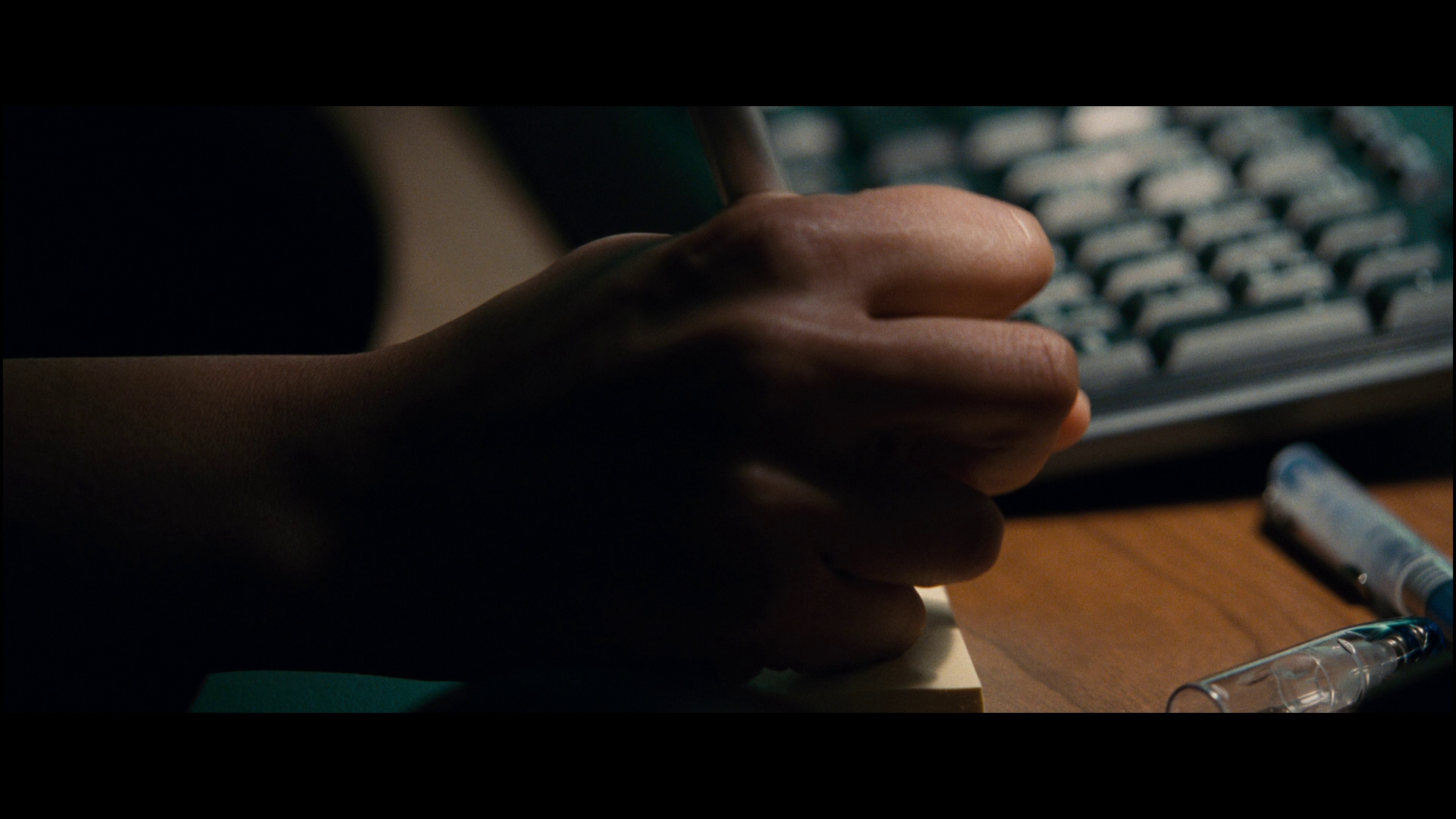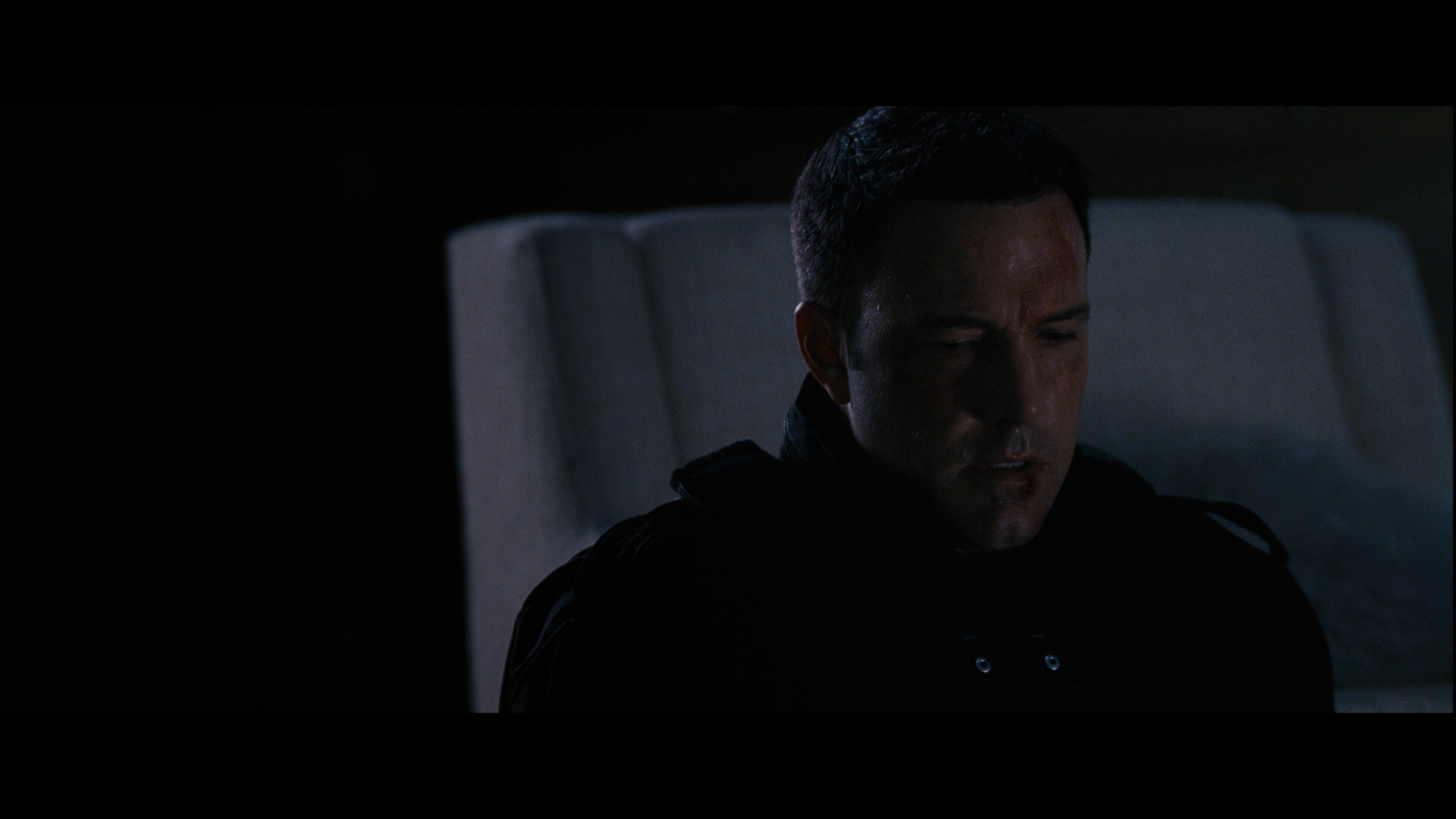 William lives in Burlington, North Carolina, and looks forward to a Friday-afternoon matinee.