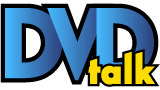 Universal // PG-13 // June 19, 2018 // Region 0
List Price: $34.99 [Buy now and save at Amazon]
---
THE FILM:
Guillermo del Toro's Pacific Rim was the unexpected highlight of the 2013 summer blockbuster season, and it has tremendous replay value thanks to its nimble blend of grand action, humor and mythology. I am not sure it needed a sequel, narratively or logistically. Pacific Rim barely squeaked by $100 million at the United States box office and, although successful overseas, cost nearly $200 million to produce. There were higher-ups at Legendary Pictures, the film's distributor, that loved del Toro's vision, and the director worked on the project with an eye toward remaining the captain of the sequel's ship. Cut to March 2018, when Legendary Pictures brought Pacific Rim: Uprising to theaters. Although del Toro stayed on to produce, the director's chair was turned over to Steven S. DeKnight, the creator of Starz series Spartacus, who makes his theatrical debut. Everything about Pacific Rim: Uprising pales in comparison to the original. The story, characters, effects and action all are inferior to del Toro's work in 2013, and DeKnight and company manage to take a property that was anything but boring and make it such.
Ten years after the events in the original film, the Jaeger program has been largely dismantled and Kaijus have not been spotted on Earth for many years. Life has gone back to normal, with only the bones of long-dead Kaiju to serve as reminders of the Battle of the Breach. Former Jaeger pilot Jake Pentecost (John Boyega), son of Idris Elba's Stacker Pentecost character in Pacific Rim, steals and sells Jaeger parts on the black market, but is captured alongside Amara Namani (Cailee Spaeny) as the pair scavenges for parts for Amara's unofficial Jaeger. Pan-Pacific Defense Corps General Mako Mori (Rinko Kikuchi), who is Jake's adoptive sister, gives him an ultimatum: return to the Corps to teach or go to prison. Jake reluctantly chooses freedom, and begins teaching with his former co-pilot Nate Lambert (Scott Eastwood). Jake learns the Shao Corporation's drone program will eliminate the need for pilot-operated Jaegers, which causes unrest in the Jaeger community. A rogue Jaeger threatens lives at a Corps meeting in Sydney, Australia, and Jake discovers an Earth-grown Kaiju brain has begun to inhabit Jaeger technology.
Sure, Pacific Rim: Uprising appears on its surface to be much the same as its predecessor, but its facade begins to crack if you look closely. First, DeKnight cannot match the visual and narrative talents of del Toro, and Uprising is nowhere near as funny, genuine and enjoyable as Pacific Rim. The story did not do much for me either. Uprising thinks it is clever by bringing back Charlie Day as Dr. Newton Geiszler, a former Corps scientist who "drifted" with a Kaiju brain in the original, as the catalyst for the new Kaiju chaos. Turns out, there is an alien race that created the Kaijus as weapons, and that race has brainwashed Geiszler. The aliens want to activate the Ring of Fire and destroy human life, so the Jaeger program is put back into action. There is Jaeger on Jaeger fighting, as well as drone and Kaiju action; but very little of it resonates.
This sequel is loud, flashy and completely lacking a pulse. None of the character beats require investment, and the action and drama make Transformers look like a masterpiece. The screenplay, written by DeKnight and three others, too often uses call-backs to the original as jokes, and Boyega, still riding the high of his work in Star Wars: The Last Jedi, makes little impression. In fact, Boyega basically plays Jake as a carbon copy of Star Wars' Finn, and Boyega lacks the rugged charisma Charlie Hunnam brought to Pacific Rim. In the months after del Toro's original was released, I was pumped for a sequel. This movie feels like it was made by committee trying to force together parts of better films. At the end of the day, I just do not care about this supremely disappointing sequel.
THE BLU-RAY:
PICTURE:
As expected, Universal provides a nice-looking 2.40:1/1080p/AVC-encoded transfer for Pacific Rim: Uprising. The image is crisp, highly detailed and predominantly sharp. Fine-object detail is abundant; facial features are intimately detailed, costumes are full of texture and minute details, and interiors provide unique views of gadgets and fictional equipment. Wide shots are clean and deep, the effects blending is mostly seamless, and any motion blur is a result of the photography not the transfer. Colors are bold and nicely saturated, black levels are deep, and highlights are kept in check. Other than a few softer-focus shots and some very light noise, this is a nice image.
SOUND:
The Dolby Atmos mix, which I sampled as a 7.1 Dolby TrueHD mix, is bombastic and atmospheric, with excellent effects panning and LFE support. Dialogue is clear and nicely integrated. Ambient effects like crowd noise and weather surround the viewer, and the action sequences provide intense subwoofer back-up and surround-heavy effects motion. The score is bold but balanced, and this surround mix provides a three-dimensional atmosphere for the film. French and Spanish Dolby Digital surround mixes are included, as are English SDH, French and Spanish subtitles.
PACKAGING AND EXTRAS:
This two-disc set includes the Blu-ray, a DVD and a code to redeem iTunes and UltraViolet HD digital copies. The discs are packed in a standard case that is wrapped in a slipcover that mirrors the uninspired, temp-looking cover artwork. Extras include Deleted Scenes (6:56/HD); Hall of Heroes (3:25/HD), about the film's Jaegers; Bridge to Uprising (3:47/HD), about the characters; Becoming Cadets (5:58/HD), about some of the supporting cast; Unexpected Villain (5:48/HD), about Day's character; Next Level Jaegers (5:08/HD), about the creation of the film's new Jaegers; I Am Scrapper (2:42/HD), about the miniature Jaeger; Going Mega (3:21/HD), which looks at the new "Mega Kaiju"; Secrets of Shao (3:14/HD), about the drone-program creator; Mako Returns (2:08/HD), about Kikuchi's character; and an Audio Commentary by Director Steven S. DeKnight.
FINAL THOUGHTS:
What a disappointing sequel Pacific Rim: Uprising is. This Steven S. DeKnight-directed actioner pales in comparison with Guillermo del Toro's 2013 original, and fails to match that film's action, heart, humor and effects. Although del Toro stays on to produce, the filmmakers have managed to make an original, exciting property boring and forgettable. Fans of the original may want to Rent It to see for themselves.
William lives in Burlington, North Carolina, and looks forward to a Friday-afternoon matinee.
Sponsored Links
Sponsored Links