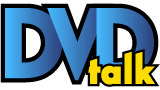 List Price: Unknown [Buy now and save at Anrdoezrs]
---
There have been plenty of movies about adopted children turning 18 and going off to find their birth parents, but what about the kids who are the product of sperm donations who might want to know who their biological father is? That is the concept of Lisa Cholodenko's new film The Kids are All Right, a winning drama that looks at the function and dysfunction of an atypical family model.




The Kids are All Right stars Julianne Moore as Jules and Annette Bening as Nic, a lesbian couple whose long-term relationship has brought them two children. Joni (Mia Wasikowska, Alice in Wonderland) and Laser (Josh Hutcherson, Cirque du Freak: The Vampire's Assistant) were born three years apart, her from Nic's womb and him from Jules's, but both from the same sperm sample. Now that Joni is a legal adult, she has the right to ask the sperm bank for info on the donor. This leads her and her brother to Paul (Mark Ruffalo, Zodiac), an earthy restaurateur who rides a motorcycle and runs a co-op organic farm. Laser is skeptical of Paul, but Joni is smitten. Ironically, when the teens reveal to their mothers what they've done, the reactions are reversed. Jules may be Laser's biological mom, but she immediately takes a liking to Paul, whereas Joni's birth mother, Nic, thinks he tries too hard to be "alternative."




Regardless of their reactions, good or bad, Paul's arrival has shaken things up. Nic and Jules are getting by on a comfortable routine--Nic is a doctor who takes charge of just about everything; Jules is a bit scatterbrained and doesn't stick to her plans, though her current desire to be a landscape designer shows promise. Twenty years is a long time to be together, and the two need more to change than just their children growing up and moving away. At the same time, Paul has been skating through life without really settling down. He was unaware of what he was missing in terms of a family until these two kids showed up and rocked his world. He still has some selfishness to shed--something everyone in the movie learns the hard way--but this just might be the time to do it.




The script for The Kids are All Right was co-written by Cholodenko and Stuart Blumberg (The Girl Next Door). Cholodenko previously directed the much-regarded High Art and the uneven Laurel Canyon; her work here is at a whole other level. The Kids are All Right is a complicated family drama, one where every character is fully realized with individual personalities and individual problems. At the same time, despite all that individualism, there is also a lot being explored in regards to how parents pass along their traits to their children, be it through nature or nurture. Laser and Joni struggle not to be their mothers, yet they can't help being the product of their upbringing. They are also subject to DNA, and even though they never met him, there are things about both that are very much like Paul.




Cholodenko and Blumberg form a natural character arc out of the material. The different characters circle around one another, learning about each other and finding common ground--sometimes against their own better judgment. For as good as the writing and the deftly handled direction really are, The Kids are All Right is an actor's movie through and through. Mark Ruffalo usually plays neurotics, but Cholodenko has smartly cast him in the more laid-back role for her film. He's very good as the self-satisfied and slightly pretentious man of the soil. Ruffalo turns on the charisma and the machismo, and he's extremely believable as the ladies man.




As much as I liked him in this, Ruffalo still can't compete with his leading ladies. He is totally outclassed by Annette Bening and Julianne Moore. He shouldn't feel bad, most actors are. The actresses are remarkable together, pulling off the kind of performances that can only come with maturity and experience. They have the chemistry of a couple that has been together for more than two decades: the way they talk, the way they disagree, and most importantly, the silent communication. Expression and gesture is always an actor's best tool, but in the case of an old married couple, the looks they exchange and their posture often serve as a private language only they speak. Bening and Moore manage to interact in a way that takes these characters to a place that transcends whatever is in the script.




The narrative structure of The Kids are All Right is complex and rich. Further summary wouldn't do it justice. Lisa Cholodenko takes subject matter that could have been trite and simplistic and she has upgraded and finely tuned its mechanics so it's something altogether different. There are a lot of little satellites orbiting around the core of her screenplay, and one wrong move could send any one of them spinning off into more conventional territory. She manages to keep them all in control, and she does so effortlessly, tightening the circles as the movie progresses and ending up at a place that is wholly satisfying without spelling out every emotional truism for the viewer. She also manages to do this without getting into any politics about gay parenting. The Kids are All Right is a family values drama that respects its characters enough to treat them as normal people. A story told with honesty is far more powerful than polemics, anyway.




It's been four decades since Pete Townshend wrote the song "The Kids are Alright," one of his many tributes to the resiliency of his generation. These days when the Who performs the tune live, they alter some of the lyrics to include their own children and the newer generations, who have managed to get along in life despite the things that their rock star parents have done to them. Lisa Cholodenko is smart to reach back through time to borrow her title from that Who classic. The parents she depicts are the product of that same era, and their offspring have the same endurance. I think Cholodenko's movie has sticking power, too. It's funny and charming and serious in all the right ways. See it!
Jamie S. Rich is a novelist and comic book writer. He is best known for his collaborations with Joelle Jones, including the hardboiled crime comic book You Have Killed Me, the challenging romance 12 Reasons Why I Love Her, and the 2007 prose novel Have You Seen the Horizon Lately?, for which Jones did the cover. All three were published by Oni Press. His most recent projects include the futuristic romance A Boy and a Girl with Natalie Nourigat; Archer Coe and the Thousand Natural Shocks, a loopy crime tale drawn by Dan Christensen; and the horror miniseries Madame Frankenstein, a collaboration with Megan Levens. Follow Rich's blog at Confessions123.com.
Sponsored Links
Sponsored Links