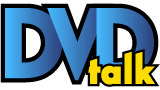 Angry Beavers: The Complete Series, The
List Price: $29.93 [Buy now and save at Amazon]
---
"The Angry Beavers" is a Nickelodeon cartoon series that ran from 1997 to 2001, comprised of 62 episodes altogether. All episodes except for one are actually comprised of two separate "cartoons" or storylines, about 11 minutes each, which brings that total to 123. The basic premise for the series is laid out in the first episode: the two main characters, beaver brothers Norbert (voiced by Nick Bakay) and Daggett (Richard Horvitz, who I remember as Alan, the shy kid who talked funny, in 1987's Summer School) are forced to leave their parents' home and set out on their own after their parents give birth to two younger siblings. There is a brief piece done in the style of an old educational film which explains that beavers' older offspring must leave the home after new ones are born, but I'm not sure about the accuracy of this as I found info on Wikipedia that says otherwise. Anyways, we're sort of forced to accept it here. Norbert and Daggett search around and finally build their own dam in a pond, which is an ultra-cool multi-story bachelor pad with all the luxuries they could want. From here on, the episodes range in situations from the pair having fun and often conflicting with each other at home, to goings-on with the other animals in the forest area right outside the dam, to some far-out happenings that place them almost anywhere in the universe.
As is common with many comedy duos, Norbert is mainly the "smart one" of the two beavers, playing more the straight man with Nick Bakay voicing him in a straightforward manner, while Daggett is the "dumb one" who gets into the most trouble with Richard Horvitz giving him a usually manic, hyper persona (despite the series' title, neither are especially angry). Supporting characters include Barry the bear (John Garry), who is an obvious likeness of singer Barry White, Bing (Victor Wilson), a lizard who's just a little bit too sociable, and Treeflower (Cynthia Mann), Norbert's sort-of girlfriend. Also showing up occasionally are two mysterious government scientists who enlist Norbert and Daggett in their research but keep mistaking them for weasels.
Some of my favorite episodes include an earlier one where Norbert and Daggett are still giddy with being free from their parents' rules and decide to stay awake all night even when they're really sleepy. Another is where Daggett buys a calendar titled "365 Ways to Completely, Totally and Fully Annoy Your Brother" and keeps getting "bopped into last week" by Norbert, forcing him to repeat the same week over and over unless he can restrain himself from annoying Norbert to the breaking point again. They become one-hit-wonder disco stars when they land a recording contract with their song "Beaver Fever." Another music-themed episode has a Woodstock-like festival set its stage up near their dam- this is where Daggett first meets the girl beaver Treeflower, and the two perform a psychedelic musical number "I Think I Like You." Key later episodes include "Vantastic Voyage" where the government scientists enlarge Daggett so that they can drive their van right inside him and observe his inner workings, and "Dagski and Norb" which parodies a 70s cop show.
A common theme running through the show is Norbert and Daggett's fondness for 1950s science fiction B-movies, which they watch a lot of on TV. There are a number of sequences involving this theme, including the one full-length episode "The Day The World Got Really Screwed Up" which puts them right into such a movie. They are also fans of Mexican wrestling, the subject of another episode which parodies a "Santo" movie with dialogue entirely in Spanish with subtitles in English. Daggett has an obsession of dressing up as superhero "Muscular Beaver" to the chagrin of Norbert, who reluctantly ends up playing along in a total of five episodes. Most of the humor is intelligent and the show rarely resorts to toilet humor- except in one episode where it does so literally, as Daggett becomes obsessed with flushing everything in the house down the toilet "into the unknown!"
The overall animation and design of the show is rather simple, but the styles change depending on the subject matter. The shows that delve into sci-fi territory take on a more realistic design for example, and one that sees Norbert and Daggett become waiters at a "snooty" café is done in a somewhat European style. The earlier episodes appear to have been hand-drawn and produced on film, while the later ones may have used more computer technology. One hilarious episode involves Norbert and Daggett's cousin coming to visit, who is shown as an actual photo of a beaver laid into the animation (similar to what "South Park" often does.)
One detail I really loved about "Angry Beavers" is that most instances when they are listening to music at home, 8-track tapes are their format of choice! The show has a rather unique musical score by Charlie Brissette as well, with an opening theme reminiscent of the Tijuana Brass and closing in the style of Henry Mancini's "Baby Elephant Walk." Most of the first season's episodes are scored in a 1960s easy-listening style, complete with vocalizing. Later episodes include elements of 70s and 80s pop and rock, with many bits done in the style of, but not exact copies of, songs of that era. I laughed many times as I figured out what songs they were riffing on.
There are many guest voices on the shows as well, though the only one who gets any billing in the opening credits is Waylon Jennings, as the balladeer in a Western-themed episode. The rest are listed in the end credits which go by rather quickly so you will need to keep your finger on the pause button to check out. Ones I recognized and verified included Eric Idle, David Ogden Steirs, Ken Foree, Robert Stack, Craig Ferguson and Brian Doyle-Murray.
Shout! Factory has released this ten-disc "Complete Series" set comprised of the same discs they had released previously in three sets (four making up seasons 1 and 2 together, two for Season 3 Part One and two more for Season 3 Part 2) along with two new discs for Season 4, the show's final season which as of this writing has not been released by itself. The discs are packaged in a thick Keepcase, with one of the most intricate disc-holder designs I've ever seen. Miraculously, it allows all ten discs to fit in the case with no stacking or overlapping, one of my pet peeves of multi-disc sets. There is no insert and no printed listing of episodes, making it a bit difficult to keep track of which discs favorite episodes are located on.
Picture:
All episodes are in 4x3 format and appear to be sourced from analog tape masters. The picture quality varies from pretty good to not so good. Most episodes on the first two discs appear soft and jittery, while most of the rest are sharper but have a large amount of dot crawl and some video noise. A number of shows even show some signs of tape damage in the form of horizontal lines running down the picture. I only noticed one episode (during Season 3) that had a very clean picture which is how the rest should have looked. The final two discs which comprise Season 4 are slightly noisy but look adequate enough compared to the rest. It's a shame that the masters for these episodes don't appear to have been better cared for.
Sound:
Audio is in 2-channel Dolby Digital. First the good news- on most episodes, the audio is in stereo with some great directional effects, and the music also sounds great. Now the bad news- three episodes across the first six discs, and ALL episodes on the four remaining discs, are in mono. The audio on a couple of the Season 4 shows is a bit muffled as well, and the audio level isn't consistent throughout which will have you turning the volume up and down to compensate. I really enjoyed the show's use of music and sound effects, so it was a big let-down to hear it collapse to mono in the final four discs.
The fourth episode on the first disc includes a second audio track, which turns out to be a Spanish dub- of the first episode. Oops. Standard TV-decoded closed-captions are included, which require an analog 480i connection to access (or a newer player with onboard closed caption decoding). Of all ten discs, none include any extras or trailers of any sort, which is a bit of a disappointment as I would have liked to have heard some insight from the minds behind "The Angry Beavers". Perhaps they just preferred to let the shows speak for themselves.
Final Thoughts:
"The Angry Beavers" should appeal to those who enjoy current or classic cartoons. This Complete Series set, list priced for less than the cost of the three previously-released sets, is certainly an affordable way to get every episode in one package, although those who have already bought the other sets may still be annoyed at having to re-buy the exact same discs in order to get the two that make up the last season. I certainly enjoyed going through the entire series, despite the uneven picture and sound quality.
DVDTalk Reviewer Paul Mavis previously reviewed the separate releases of Seasons 1 & 2, Season 3 Part One and Season 3 Part Two.
Jesse Skeen is a life-long obsessive media collector (with an unhealthy preoccupation with obsolete and failed formats) and former theater film projectionist. He enjoys watching movies and strives for presenting them perfectly, but lacks the talent to make his own.
---
C O N T E N T

---
V I D E O

---
A U D I O

---
E X T R A S

---
R E P L A Y

---
A D V I C E
Recommended
---
E - M A I L
this review to a friend
Sponsored Links
Sponsored Links