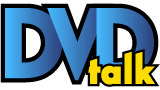 List Price: $34.98 [Buy now and save at Amazon]
---
THE FILM:
Click an image to view Blu-ray screenshot with 1080p resolution.
I try to refrain from calling a movie "The Next..." something when writing these reviews. I cringe when I hear advertisements hawking a new release as the replacement for some heralded classic. For example, Neighbors has been called "The Next Animal House" because it involves a raucous group of fraternity members that move in next door to a young couple and their baby. Other than the fraternity, the movies have little in common. I do not consider it a comedic equal to Animal House, but Neighbors is an entertaining film with its own, unique merits. Zac Efron and Dave Franco excel as the lead fratstars of Delta Psi Beta, which buys a house directly beside Seth Rogen and Rose Byrne. Director Nicholas Stoller's (Forgetting Sarah Marshall, Get Him to the Greek) film is fast, funny and frequently relatable. I have not enjoyed Rogen this much in years, and Byrne proves both charming and witty.
The boys of Delta Psi burned down their last house. Oops. Mac (Rogen) and Kelly (Byrne) Radner are displeased when the fraternity shows up with moving trucks. The couple recently had a baby, and is adjusting to life as new parents. The first night proves all their fears are founded: music blares, marijuana smoke wafts and debauchery ensues. Mac and Kelly discuss calling the police, but decide they want to be the "cool neighbors." They head next door, offer alpha males Teddy (Efron) and Pete (Franco) a joint, and then proceed to join the party until the next morning. Teddy makes Mac promise that he will always call him, not the cops, if there is a problem, and then the Radners stumble home. The party continues the next night, but Teddy ignores Mac's calls. Teddy is upset when Mac calls the police, and the fraternity declares war on its neighbors.
This could have been a very bad, juvenile movie in the wrong hands. But with Stoller leading an excellent cast, it becomes both a solid comedy and a calling card for young parents adjusting to new lifestyles. Mac confesses that he thought having fun was a thing of the past when his daughter was born, but soon realizes that she is the party. He and Kelly are strong characters because they embody the changing tide for young adults, whether they are fresh out of college, newly married, or having their first kid. Teddy and Pete face a dilemma, too: college will soon be over and the fraternity lifestyle a thing of the past. Pete is poised for a successful career, but Teddy has done little to prepare himself for the working world. There is plenty of discussion on the merits of Greek life and what it all means. As a semi-recent college grad, most of this hit close to home.
Neighbors is really funny, too. I saw sparks of talent in Efron during Hairspray and The Paperboy, but had until now not recognized his comedic talent. Efron nails this role. He is equal parts best buddy, obnoxious cad, charming prankster, and conniving dick. Franco is really funny, too, particularly when he and Efron have a "bro-off" of sorts about putting "bros before hos." Rogen dials back the out-there humor he is spinning of late and has great chemistry with Byrne. I have been a big fan of the actress since Sunshine, and it is no surprise that she is both beautiful and funny. Byrne is game to match the boys in dirty humor, and the entire principal cast ping-pongs jokes off of each another well.
The funniest bits involve the Radners' revenge on the fraternity, which is on its own "double-secret probation" of sorts. Lisa Kudrow drops in for a cameo as the university's dean, and warns Teddy that he is close to getting his charter revoked. Mac and Kelly invite a bunch of homeless people and prostitutes to a fraternity party to attract unwanted attention, and also pit Teddy and Pete against one another by staging some interfraternity infidelity. The brothers, including Christopher Mintz-Plasse and Jerrod Carmichael, respond in kind, and prove willing to cross the line with their neighbors. I do not have much to complain about here. Neighbors is nicely acted, well directed and frequently hilarious. To me, that's a win.
THE BLU-RAY:
PICTURE:
The 2.40:1/1080p/AVC-encoded image from Universal is great, as it should be for this new release. Detail and texture are excellent, both in close-ups and wide shots. Skin tones and black levels are good, and colors are well saturated. The nighttime rave, with its neon colors and heavy shadows, could have been problematic, but everything is crystal clear here. The transfer shows nuanced details; see the objects around the Radners' house or in the backgrounds of the frat house. There are no problems with digital tampering or compression noise. I noticed one spot of very minor banding.
SOUND:
The 5.1 DTS-HD Master Audio mix is frequently active, and provides a surprisingly immersive experience for a comedy. Dialogue is clear, whether delivered from the center channel or directionally, and is mixed appropriately with effects and score. There are plenty of environmental effects, like background music and crowd noise, in the surrounds, and the sub and surrounds kick it up a heavy notch for action effects like broken glass, a traffic accident and general fraternity debauchery. The music soundtrack, with dubstep, rap, rock and pop music, is dynamic and weighty. Spanish and French 5.1 Dolby Digital tracks and a descriptive video track are available, as are English SDH, Spanish and French subtitles.
PACKAGING AND EXTRAS:
This two-disc "combo pack" includes the Blu-ray, a DVD copy and both iTunes and UltraViolet digital copies. The discs are packed in a standard Blu-ray case, which is wrapped in a matching slipcover. There are a couple of amusing extras, including a wisely trimmed Alternate Opening (6:40/HD), which shows how the old frat house burned. There are ten mostly funny Deleted Scenes (12:55/HD); a Gag Reel (5:57/HD); and a too-short Line-O-Rama (2:52/HD). You also get An Unlikely Pair (5:34/HD), about Rogen and Efron, and Partying with the Neighbors (7:17/HD), which is a short making-of. Finally, you get On the Set With... (3:41/HD), which shows the work put into the frat's dildo sale, and The Frat (5:44/HD), which spotlights some of the supporting brothers.
FINAL THOUGHTS:
I am not sure I would call it a comedy classic, but Neighbors does a lot right. The cast, led by Zac Efron, Dave Franco, Seth Rogen and Rose Byrne, plays very well together, and Nicholas Stoller does a nice job steering this ship into relatable, comedic territory. The Blu-ray looks and sounds great, and includes a few decent extras. Highly Recommended.
Additional screenshots:
William lives in Burlington, North Carolina, and looks forward to a Friday-afternoon matinee.
---
C O N T E N T

---
V I D E O

---
A U D I O

---
E X T R A S

---
R E P L A Y

---
A D V I C E
Highly Recommended
---
E - M A I L
this review to a friend
Sponsored Links
Sponsored Links