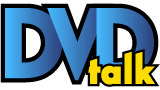 Philadelphia Story: Criterion Collection, The
List Price: $39.95 [Buy now and save at Amazon]
---

Remade in 1956 as the worthwhile but less satisfying High Society, George Cukor's The Philadelphia Story (1940) was immediately recognized as the film that saved Katharine Hepburn's career. After a string of less successful films during the 1930s (many directed by Cukor), Hepburn was branded as "box office poison" and retreated after the lukewarm reception of Bringing Up Baby and Holiday in 1938. The next year, Holiday playwright Philip Barry wrote "The Philadelphia Story" as a vehicle for Hepburn (who not only starred, but financially backed the popular Broadway production); she secured the film rights from then-boyfriend Howard Hughes, with Donald Ogden Stewart and an uncredited Wally Salt writing the screenplay.


Beyond High Society, several other adaptations of Philip Barry's original story have been created over the years---countless radio versions and at least two live TV broadcast productions, to name a few---but this 1940 film has endured due to Hepburn's "comeback appeal" and a top-tier cast that also includes Cary Grant, James Stewart (who won his first and only Oscar for it, along with Donald Ogden Stewart), and the criminally underrated Ruth Hussey. That's not to ignore the story's strength, of course: this tale of self-absorbed socialite Tracy Lord (Hepburn), whose upcoming wedding is burdened by the surprise return of ex-husband C.K. Dexter Haven (Grant), magazine reporter Macaulay Connor (Stewart), cheeky photographer Liz Imbrie (Hussey), and even her wealthy groom-to-be George Kittredge (John Howard), presents a wonderful study of flawed characters whose better qualities eventually rub off on one another.


Hepburn's performance is obviously the most important here; it carries much of the story's emotional weight, and thus is responsible for most of its successful dynamics. We're able to root for nearly all of its great characters because...well, they're great characters, not just because of the formidable charisma of those portraying them. Though somewhat burdened by its screwball sensibility (a genre not without its highlights, but thankfully on its way out by the early 1940s), most of The Philadelphia Story's rapid-fire gags, snappy comebacks, and physical comedy still hold up extremely well. And while its first act is saddled with a slightly convoluted setup, the film's core love triangle---more of a square, really---has the remaining edges gradually whittled down to a smooth and satisfying shape that's still great fun to watch.


Aside from its limp "snapper case" debut back in 2001, The Philadelphia Story's last release on disc was via Warner's 2005 Special Edition DVD, a respectable two-disc set with loads of terrific extras that included two documentaries, an audio commentary, and much more. Some of those extras have returned with Criterion's long-overdue Blu-ray, but they're largely overshadowed by a terrific A/V presentation sourced from the film's recent 4K restoration. All things considered, The Philadelphia Story is one of the most deserving classics that went the longest without a Blu-ray, so I'd imagine that die-hard fans will be all over this one.


Presented in its original 1.37:1 aspect ratio, this brand new 1080p transfer of The Philadelphia Story was created from the recent 4K restoration of a fine grain positive print discovered within the last few years; its original nitrate negative was lost in a 1978 fire, but this makes for an outstanding substitute. Image detail, texture, and stability are all very much improved over Warner Bros.' 2005 DVD, as this Blu-ray features much better contrast levels and an incredibly stable image. A better explanation of the film's restoration (which includes details about its source material, the 1978 fire, and of course some of the tools used to get the job done) is summarized in a short documentary included on this disc, but the short version is that The Philadelphia Story looks great in its Blu-ray debut and fans will be enormously pleased.

---

DISCLAIMER: The images on this page are decorative and may not represent the Blu-ray under review.


---

As usual, Criterion plays it straight with a DTS-HD 1.0 Master Audio track that preserves the film's original mono mix; like the video presentation, a few forgivable flaws remain (mostly some mild hiss during a few scenes, as well as a somewhat thin high end) but it's mostly great news here. Dialogue is typically crisp and clear throughout, with well-balanced music cues by Franz Waxman (Rebecca, target="Blank">Rear Window) that rarely fight for attention. Optional English subtitles have been included during the main feature only.


As usual, Criterion's interface is smooth and easy to navigate. This one-disc release is locked for Region A players; it's packaged in their typical "stocky" keepcase with attractive black-and-white artwork. The included Booklet features tech specs, promotional stills, and an essay by critic Farran Smith Nehme.

.


Several brand-new supplements are included on this single-disc Blu-ray, and they're all incredibly worthwhile for different reasons. The first two are short documentaries, produced by The Criterion Collection, which give more context to Hepburn's creative role and central character in The Philadelphia Story. "In Search of Tracy Lord" (22 minutes) offers a great deal of insight about the character as portrayed in multiple adaptations, most notably the original 1939 play and this film. Meanwhile, "A Katharine Hepburn Production" (19 minutes) details Hepburn's important role in the early development of The Philadelphia Story as her career-saving comeback, which involved securing the film rights and hand-picking Cukor to direct.


Three separate clips from The Dick Cavett Show are also here, which offer a fine level of historical context despite airing more than 30 years after the film's release. The first two (~70 minutes apiece) are both from 1973 and feature Katharine Hepburn in an incredibly rare TV appearance, as she chats with Cavett about her long and eventful career with no studio audience. These are extremely candid conversations shot during the same session and show the actress' bristly exterior gradually soften into what was obviously an enjoyable chat for both participants.
The third segment is from a 1978 Cavett episode with director George Cukor (15 minutes); it's very enjoyable and even references the Hepburn interview sessions from five years earlier. This clip could've been three times as long and I wouldn't have complained.


The "new" extras conclude with a lengthy Lux Radio Theatre Adaptation from 1943, featuring an introduction by Cecil B. DeMille, as well as the previously mentioned Restoration Demonstration (6 minutes) that offers valuable context about the surviving source elements and what it took to prep them for Blu-ray.


Carried over from Warner's 2005 Special Edition DVD are a feature-length Audio Commentary with scholar Jeanine Basinger, as well as the film's Theatrical Trailer. Unfortunately, several bonus features have not been carried over, including the lengthy documentaries Katharine Hepburn: All About Me and The Men Who Made the Movies: George Cukor, two different radio adaptations, and a few more odds and ends. We still get a fine number of extras here, but those who own that 2005 set may want to hang on to it.


The Philadelphia Story is still a very enjoyable comedy more than 75 years after its release, largely due to George Cukor's direction, a star-studded cast, and the popular source material it was skillfully based upon. I can't pretend that it's bulletproof or hasn't aged a day since then, but this is still a prime example of classic Hollywood magic that obviously marked a turning point in Katharine Hepburn's long and illustrious career. Criterion's disc marks The Philadelphia Story's welcome debut on Blu-ray, as it's treated to a top-tier A/V presentation and plenty of insightful extras. A bit more fine-tuning could've made this truly definitive, but it's still a great release that die-hard fans and newcomers will love. Highly Recommended.

---
Randy Miller III is an affable office monkey by day and film reviewer by night. He also does freelance design work and runs a website or two. In his free time, Randy also enjoys slacking off, juggling HD DVDs, and writing in third person.
---
---
C O N T E N T

---
V I D E O

---
A U D I O

---
E X T R A S

---
R E P L A Y

---
A D V I C E
Highly Recommended
---
E - M A I L
this review to a friend
Sponsored Links
Sponsored Links