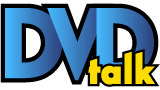 List Price: $34.98 [Buy now and save at Amazon]
---
Listless would be a better title for Sleepless, a plodding American remake of the similarly-titled French thriller Sleepless Night. Pinpointing a culprit for the film's failures is tricky, as it feels like it has a potent combination of ingredients: an up-and-coming action director looking to make a name for themselves, a talented cast, and a screenplay by a recent Oscar nominee. Sadly, the film just sort of sits there, devoid of the energy and urgency the story promises.



Jamie Foxx plays Vincent, who we are introduced to as he and his partner Sean (T.I.) are mounting a robbery. Despite a shootout in which Vincent is briefly unmasked, Vincent and Sean escape with the loot -- a bag containing 24 kilos of cocaine. As it turns out, Vincent and Sean also have day jobs: Las Vegas police officers. When the call comes in about the scene left behind at the robbery shootout, Vincent and Sean snatch the case from their fellow officers to cover their tracks, but Vincent finds himself being tracked by Internal Affairs agent Jennifer Bryant. The situation worsens further when Vincent picks up his estranged son Thomas (Octavius J. Johnson) from his ex-wife Dena (Gabrielle Union), only to lose Thomas moments later when thugs sent by corrupt casino owner Stanley Rubino (Dermot Mulroney) show up, stab Vincent and kidnap the kid. Now, Vincent has just a few scant hours to evade or convince Jennifer to help him, get his son back, and find some way to straighten things out with Rubino before his maniac buyer, Rob Novak (Scoot McNairy) starts murdering everyone.





The biggest problem with Sleepless, even as mindless action, is that the movie has no discernible hook or center story beyond Vincent escaping with his kid, which is too basic to be compelling. The obvious support for this story would be where Vincent's allegiances lie -- is he really knocking over coke dealers or is there some ulterior motive behind his actions? -- but if Sleepless is trying to make anything of that mystery, it fails to. There seems to be the attempt to set it up, as Vincent is the only character who can vouch for himself, raising the question of his honesty, especially as we watch him lie and con his way through numerous situations to try and rescue his son. There is also a subthread about Jennifer's competence or mental state, which is an intriguing character exploration (especially coming from a female screenwriter adapting a movie written by men for a male-skewing genre), but somewhere between the page, the film's other dramatic obligations, and Monaghan's uneven performance, that doesn't stick either. Instead, the next-best thing is the way the characters ping-pong off of each other throughout the night, with one character's desperate action having ripple effects that prompt a second character to do something to a third, and so on.





Without enough meat on the film's moral or psychological conflict, Foxx comes off as fairly monotonous, grimacing and groaning his way through a performance that has no center. Regardless of where his allegiances truly lie, he is living a double life, but there's no real sense of that in the way Foxx plays the character, which is moody and through gritted teeth. Monaghan, normally a fine performer, seems amped up to comedic levels here, creating a character that does seem mildly unhinged, even as she reiterates her own sanity. Weirdly enough, Foxx and Monaghan's best scene is a down-and-dirty fight in a hotel room that achieves a passable level of adrenaline-pumping brutality. David Harbour plays a type of role that is already "a David Harbour-type character" as Jennifer's partner, and the film mostly wastes Mulroney and Union. The one person having fun in the film is McNairy, who occasionally exhibits a bit of menace, but even the "character actor chewing the scenery" bit is starting to feel like a crutch for thrillers like Sleepless, especially when the entertainment value of his ferocity is only meaningful as it's on screen -- the instant scenes are over, the effect fades.





Aforementioned up-and-coming director, Baran bo Odar, doesn't make any massive missteps, but he never brings anything inspired to the table either. The film is shot in a constant digital gray-blue, with only the occasional orange streetlamp or neon light to brighten up the image. He stages action scenes with a John Wick-like authenticity and swiftness, but there is no wit in his compositions, which look bland and dull the effect. The hotel room fight between Foxx and Monaghan is successful more because the performers commit to it than because of Odar. The result is a movie that visually and stylistically feels like an echo of other, better movies -- and not just the film it's a remake of.





The Blu-ray

Sleepless comes in a standard Viva Elite Blu-ray case with the original poster art intact, which features Foxx, shades on, looming over the Las Vegas skyline (if someone accused Universal of simply cropping and re-centering the cover for the Miami Vice remake, I wouldn't question it). The two-disc case houses both the DVD copy and UltraViolet Digital HD code, but also a second code on the flipside of the leaflet advertising a free bonus digital movie (at the time of this writing, the list of secondary movies was not yet available). The entire thing slides inside a matte slipcover.





The Video and Audio

Presented in 2.39:1 1080p AVC and DTS-HD Master Audio 5.1, Sleepless looks and sounds as good as one should expect from a new-release film. There is a digital look to the photography, especially in how it resolves shadows in the low-lights and nighttime sequences in and around the casino, and the picture doesn't exactly pop thanks to the intended look of the cinematography, but fine detail is excellent, as expected, and there's no sense the movie has lost anything in the transfer to home video. Sound effectively conveys the closed-in din of the club, including distance from the main dance floor in some of the sequences taking place elsewhere in the building,
and other fight scenes have a nice crackling immediacy. Music seems fine and dialogue is perfectly clear. No complaints on either front. A Dolby Digital 2.0 Descriptive Video track is also included, as well as English captions for the deaf and hard of hearing,
and English and Spanish subtitles.





The Extras

Two extras are included. First, there is a short compilation of five deleted scenes (5:19), at least two of which reveal an extremely limited subplot involving Mulroney's character's wife.
Nothing too interesting. The other extra is an extremely promotional featurette, "One Long Night: The Making of Sleepless" (4:23), which features the usual comments from the cast and crew. In this case, everyone is unusually focused on their opinions of the thriller genre and what Sleepless is trying to do to live up to and beyond those expectations.





Trailers for Bleed For This, target="_blank">Split, The Bye Bye Man, Mindgamers, and Paterson play before the main menu. There is also a bonus menu with additional trailers for target="_blank">Snowden, target="_blank">Triple 9, target="_blank">Spotlight, Dope, target="_blank">Rosewater, Nightcrawler, and End of Watch. Note that, for whatever reason, the menu offers the ability to re-watch the same trailer for Bleed For This, but not any other of the pre-menu trailers. No theatrical trailer for Sleepless is included.





Conclusion

Nothing in Sleepless is dreadfully wrong, but everything is just wrong enough that the movie isn't very interesting. On paper, these same people could've pumped out something more interesting. Skip it.
---
Please check out my other DVDTalk DVD, Blu-ray and theatrical reviews and/or follow me on Twitter.
Sponsored Links
Sponsored Links